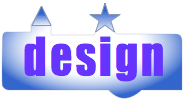 Ethnographic research for design explains how to use advances in ethnographic research of social media to design products, services, experiences… anything—while getting better results at lower risk. Ethnographic research of social media is breakthrough for designers in the "design stack" in which I've includedArchitecture/Interior Design, Product Design, User Experience Design/Interaction Design, UX Strategy, Service Design and Customer Experience Design.
Designers in all fields lament clients' resistance to funding robust research. Traditional design research methods are often grounded in asking proposed users explicit questions, and self-reported responses vary significantly from actual behavior despite respondents' best intentions. Similarly, shadowing, service safaris, "a day in the life," and other analog research methods are costly and slow. Sample sizes are necessarily small because scaling analog methods greatly multiplies the budget and length of the research phase. Ethnographic research of social media changes the game because it studies proposed users' actual behavior in digital public when they're having heated discussions about the outcomes they want when the proposed product, service, or process is useful to them. It enables deep, broad understanding of users, at a much lower cost and time commitment than any other research method.
Even more interesting, ethnographic/social combines deep qualitative results with quantitative findings.