Social Business Models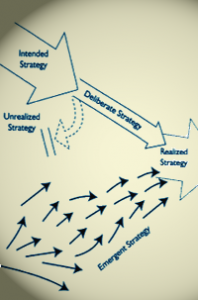 Social business models are all built on the Social Channel of Value, which is currently usurping "value" away from product features. Sociology and anthropology studies consistently show that humans' primary survival strategy is living in groups. Sociality is hard-coded into our DNA. We prize social experiences about almost anything else. The digitization of sociality is utterly transformational for us because it enables us to socialize far more.
Service As Marketing (SvcMktg)
Old-style business runs Customer Service as a cost center whose operations it tries to minimize. Meanwhile, Marketing spends millions on TV models to rave about the company's products. Service As Marketing (SAM) redefines both functions and makes them relevant in the Social Channel. Now, solving people's problems in public digital social venues holds the key to displaying your products' usefulness and your confidence and dedication to customers—to prospective customers. Transparent service is the best marketing, and when you do this right, customers help other customers solve problems.
First, the company creates a public online support community in which it encourages all […]