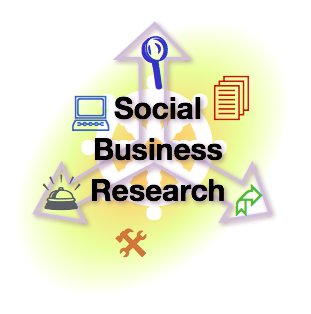 CSRA Social Business and Experiential Social Media Research is your source for primary thought leadership on how social technologies are transforming commercial, government and nonprofit organizations. Most of the studies referenced on this page involve my analysis of online behavior using CSRA's point of view, which is that social technologies are transformational. Because they change the economics of relationship (we can now have more relationships and more types of relationships), and humans are exceedingly social (sociality is primates' primary survival strategy), they will change all aspects of society and business.
I make executive summaries available publicly, and detailed analysis is available on request. Subscribers get access to detailed analyses without having to request it.
Research Surveys
Customer Night Out Chicago 2014—Took place in spring 2014, this experiential analysis of the highest spending customers' behavior connected with nights out at restaurants, hotels, bars, beauty salons & spas, transport, entertainment venues, dry cleaners, and florists reveals what these customers value most. Think of it as the answer sheet to growing profitable business. The study validated the market need, so I created experiential social media services for restaurants, salons, and luxury retailers.
Commercial Banks' Social Business Adoption 2013—This study analyzes commercial banks' use of social technologies to transform their relationships with customers and other stakeholders. It will feature sections in consumer and business banking.
Advisory & Services Firm Social Business Adoption 2012—January 2013, this survey asserts that clients will need advice on how to use social business to achieve 21st century competitiveness, but advisory firms lack the skills to provide holistic guidance. It analyzes strategy firms, Big Four firms, Analysts, Enterprise I.T., Marketing/Advertising/PR agencies and pureplays relevance to social business transformation—and ranks them according to CSRA metrics.
Ethnographic Research of Social Media
I have used a "digital ethnography" approach to social business since founding CSRA in 2006, and I call it "ethnographic research." I used it in all the research on this page, and it's always been a crucial part of CSRA's ability to help clients to strengthen their research processes in product management, business innovation, Service Design/UX strategy/UxD, and others. It's also core to experiential social media's ability to activate the Trust Business Chain Reaction.
You can learn more in its executive summary.