Agile Business Transformation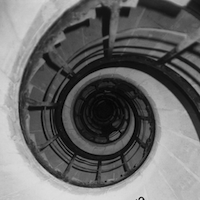 Experiential social media is transformational because it builds trust with our clients' key stakeholders. When trust increases, innovation of business processes is faster, less risky and less costly. That's because trust reduces friction and increases flexibility between the firm and employees, customers and business partners. Relationships are much stronger, pliable and collaborative.
Experiential is indispensable for customer experience initiatives, and for boosting results of customer success programs.
This video shows how CSRA's teams build trust by breaking some rules.
However, before firms can expect real results from customer experience, they need to get employee experience (aka engagement) right, and experiential can help.
Product managers in all stages of the product lifecycle can use ethnographic research to understand what prospective users really want, not what they say they want.
Experiential social media significantly derisks transformation of business functions like sales, marketing, customer service, HR, IT and others.
Experiential social media cuts the cost and risk of international business. Ethnographic research of social media enables us to analyze your proposed stakeholders' behavior in their own words, so we can validate your business case and market entry strategy. Experiential allows us to develop interactive networks and warm leads. All this before you spend the time and money to get on the plane.
Social Business Education Videos
My social business education videos and case studies reveal the disruptive potential of reinventing business, step by step, using social technologies. In these short, easy-to-digest videos, I share our latest insights when working with commercial, nonprofit and government enterprises.
Featured Social Business Education Videos
CSRA's social business education videos and case studies reveal the rare opportunity that social business has presented B2B sales and marketing as well as B2C brands. Please note that many of the case studies include study guides to increase your learning.
The concept is easy: "Increase profit by using social technologies/social media to build relationships and trust with people who matter to your business." But how does it really work? What are the fine points? Find out by watching Social Business Education videos (2-5 minutes each).
More Videos & Archived Webcasts
I increasingly use video and podcasts to explain key concepts and techniques of experiential social media and applying social business to the enterprise.