If you have started to get the feeling that something new and big is afoot in the consumer Web world, no, you're not having flashbacks to 1997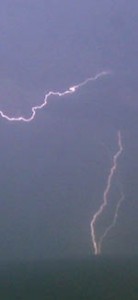 Web 2.0 is a new phenomenon that is beginning to realign the balance of power between producers/providers of products/services and customers because it enables customers to self-organize and wield unprecedented influence in the market. "Web 2.0" refers to a group of (usually) free user-friendly Web applications like blogs, wikis, integrated video/phone services and social networking sites (more below) that enable individuals to connect, collaborate and concatenate with unprecedented ease. E-Commerce (doesn't it sound quaint now?) first enabled consumers to gain a new level of information about products and services and, as adoption proceeded, to buy over the Web. That was "Web 1.0" and it was still largely one-way communication because information flowed from the Web to customers. "Web 2.0" is focused on letting individuals self-organize, interact, collaborate and be equal players in what aficionados call "the conversation" of the Web.
Before you B2B-focused readers yawn and turn the page, consider that this will turn mainstream customers into hackers, although not in a technology sense. As hackers collaborate and expose (or exploit) the weaknesses in (technology) products, customers will share information and expose all the shortcomings in all products and services. Until now, consumers have been a sleeping giant, but Web 2.0 will enable them to organize and take the initiative as never before. Smart companies will begin planning for this now; they will change their attitudes and processes to invite customers to help them provide superior customer experience. Companies' prowess at engaging customers' participation in discussing the nuances of their products and services will drive a major portion of competitive advantage in the next 5-10 years. It's arguable that the customer participation is becoming the product/service in some categories.
The New Age of Hacking Everything
Global Human Capital will be sharing examples of customers' "hacking" all kinds of services and products, and we invite you to bring them to our attention. For now, these initial examples show that global organizations are losing their control over how information is created and shared. Customers are gaining mastery over the tools and processes of media production and distribution. Customers increasingly scoop mainstream media through their imaginative use of digital cameras, video cameras, podcasts and print.
The Tools of the Trade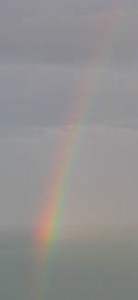 Tools of production are in the hands of all of us, but what is coalescing as Web 2.0 is the business process of packaging and distributing the content. Adoption will increase as more people increase their experience with the tools and familiarity with Websites, wikis and blogs through which they can distribute content. They will knit these together into seamless processes for sharing their content on the Web.
Conclusions
Note that these tools integrate the elements of network, software and business process that enable users with little/no technology sophistication to connect and collaborate, mostly for free. Such functionality until recently was only in the hands of large, well-heeled organizations, who strongly influenced the information to which customers had access. Customers have been relatively isolated from each other, and their voices have been singular. All that is changing.
Although the idea of customers commenting openly about products and services may be unsettling at first blush, it will be a tremendous boon for those companies that embrace it because customers will do an increasing amount of marketing for them. Overall, large groups self-police and marginalize dishonest or outrageous people. I never cease to be surprised at the quality and validity of reviews.
Customer "hacking" will become mainstream because most people have an innate sense of fairness. When they care about products/services, things bother or delight them, and they feel moved to comment and suggest, especially when they understand that they are being heard and responded to. Enthusiasts will delight in exposing mediocrity and, as long as companies have the flexibility to respond, this will be to their advantage. Smart companies will have the opportunity to use customer input to innovate in many dimensions.
Read amazon.com's book reviews and imagine that virtually all products and services will have customer-created reviews as adoption proceeds. This will include their experiences of doctor visits and hospital stays, their interactions with their stockbrokers, and what that condo building is really like, as well as any product you can imagine. You may ask, "Why would anyone take the time to review eyeliner, toilet paper, vacuum cleaners, wiper blades or electric companies?" Some people do, and remember that it doesn't take many people to contribute their opinions and make an impact, especially since an increasing number of websites help users to find each other.
The customer-driven Web 2.0 wave will be building over the next 5-10 years, and wise companies will begin preparing now. This is a golden opportunity to make a major competitive move, but it will take a sustained effort. First, they need to develop agile processes that can accommodate and respond to customer feedback. Second, they need to create processes that invite customer opinion that they integrate with expert specialists internally and partners to respond. Giving customers unprecedented responsiveness and individual experiences will win their loyalty. I postulate that your company's ability to do this will drive retention and profitability in the era of increasing commoditization for services and products.
Think of current governance and compliance initiatives as opportunities to master processes so that your company can become more agile and responsive and innovative.