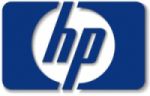 Case Study: Angela LoSasso on How HP Engages Customers in Social Networks shares several social networking initiatives in Hewlett-Packard's hardware businesses.
Angela is a social networking manager who has a direct role in customer engagement, and she shared emerging good practices.

HP is a quintessential tech company with an experimental culture, with 300,000 employees and thousands of blogs inside the firewall. Wikis are also a huge part of the culture as is chat.
As an organizing principle, HP is focused on mobilizing employees (and enabling community and collaboration). We want them to be brand ambassadors.
They also engage people in innovation, which is a huge part of the culture. HP Idea Lab is a major player in innovation.
A big part of Angela's job is listening to and interacting with customers. They realize that, when customers talk, other customers listen more. She is focused on printing products (toner, etc.). She does everything: blogging, tweeting, etc.
One way to add value is to collaborate with customers, like Staples and Wal-Mart. Exchange ideas. What are they doing? What do they want to do? How can you help?
HP uses many different tools to measure what people are saying, like socialmention.
They have wikis with which the collaborate with customers.
In general, you want to get to know people; it's good to lead the conversation by adding value (but you want to be focused on listening). Greet customers when they come onto your social network. Ask how you can help them.
Add to their conversations. Angela shared the case study of Pioneer Woman, who blogs extensively and is excited about HP printers. She's a real evangelist. Get to know people like that, and do what you can to help them however you can.
Angela closed with some excellent advice. Even a tech leader like HP can be behind its customers. Don't be afraid to learn from them. "Some of our customers are way ahead of us, especially with mashups."

The Social Networking Conference took place June 24-26 in Beverly Hills. Between leading the pre-conference workshop on Enterprise Social Networking and leading the final panel, I scribbled these notes.
Enjoy and watch for the final report within a few days!