I'm pleased to give you an update on the panel I'm running at PanIIT on October 9, 2009, in Chicago. We will have pioneers from Alcatel-Lucent, Allstate and Experian sharing how they are using social networking to innovate inside and outside the enterprise. In addition, two social networking platform experts will discuss emerging trends in LinkedIn, Facebook, Twitter and YouTube and how individuals and companies can use them to get ahead. But you have to read beneath the fold* to learn the names and the agenda!
Agenda: Networking for Success (Social Networks for Disruptive Innovation)
Social networking is one of the hottest buzzwords of 2009, but how does it really apply to the enterprise and executives? This panel will demystify social networking and give concrete guidance for using LinkedIn, Facebook, Twitter and custom solutions to increase competitiveness, from firm and individual perspectives.
In 2009, successes by Dell, jetBlue, Zoombweebee's, Comcast, Mayo Clinic, Wells Fargo, Starbucks and others have begun to validate many of the principles of global peer-to-peer collaboration, but the burning platform for the general market has yet to emerge. As a leader, you still have a short window of opportunity to move ahead of your competitors, and this session will provide a rationale and tactics for action.
Attendees will learn:
Emerging business cases for using LinkedIn, Facebook, Twitter, YouTube and others to reduce costs and drive the top line
Building your own social network vs. using a major platform
How enterprise innovators are experimenting with and integrating social networking into their businesses for sales and marketing, talent acquisition, product development and public relations
Some of the risks of applying social networking to your business, and how you can mitigate risks
How professionals can use social networks to enhance career effectiveness
Enterprise Innovation
Marc O Goodman, Director of Social Networking and Augmented Reality, Alcatel-Lucent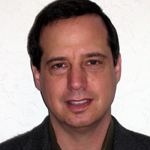 Marc Goodman is a Director at Alcatel-Lucent in the Americas Marketing Group where he focuses on forward-looking trends and technologies.He is a social networking expert who has been researching social networking applications and how business, teens, and young adults interact with this growing trend of self-expression and communication. He will discuss how Alcatel-Lucent is using social networking and share some thoughts about its importance to Alcatel-Lucent's products and services.
Kevin P. Rice, Director Social Networking Solutions, Allstate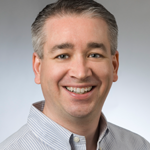 Kevin is the Director of Social Networking Solutions and has been in Information Technology for over 20 years. Previously, he was the Chief Architect at Allstate Financial, a business unit of Allstate Insurance Company, where he was responsible for technology roadmaps, strategic program delivery, architecture governance, and service oriented architecture projects. Kevin is sought after for speaking engagements around SOA within the Insurance industry.
Joseph Paulsen, Senior Vice President, Marketing Analytics,

Experian Marketing Services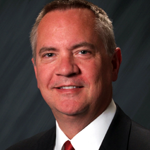 Joe Paulsen leads Experian's expansion of the Marketing Strategy Consulting Services practice, which is a global leader in helping companies to understand their customers from sales data and sophisticated analytics. He'll discuss how Experian is using social networking internally and offer some thoughts for social networking's promise for product and service development in marketing and analytics.
Individual and Market Innovation
Clara Shih, Author, The Facebook Era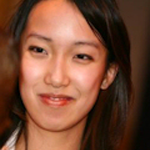 Clara Shih managed Social Networking Alliances & Product Strategy for Salesforce.com, including its formal partnership with Facebook. She is also the creator of Faceconnector, the first business application on Facebook, which integrates Facebook profiles and friend data into Salesforce CRM. She will discuss emerging trends on Facebook, transitive trust and other social and technical trends in Facebook, Twitter and Google.
Christopher S. Rollyson, Managing Director, CSRA
I will moderate the panel and share emerging trends of LinkedIn, Twitter and YouTube. CSRA assists market challengers (startups) to use social networking to disrupt markets, and we help market leaders (BigOrgs) to increase their relevance in the Web 2.0 age. To this end, I've created the Social Network Roadmap, the Executive's Guide to Web 2.0 and numerous other tools to make it practical for clients to apply social networking to their business processes.
Conference Information
This session will be the social networking focal point of PanIIT, an annual innovation conference whose location changes every year. The IIT are some of the most prominent learning institutions in the world, the crown jewel of India's leading place in the rising Knowledge Economy.
Keynote speakers will be President Bill Clinton, Caterpillar CEO James W. Owens, Obama Administration CTO Aneesh Chopra, the Ambassador of India to the United States Meera Shankar and many others.
Learn more at the conference website. Non-alumni are encouraged to attend.
*History lesson
"Below the fold" is an old newspaper term that refers to a broadsheet newspaper that's folded in half, you have to open up the main fold to see what's on the lower half of the front page.