New Exit Strategy for Mature Manufacturers—Acquisition by Asian Firms shows how process excellence can inject new vitality into ailing manufacturers.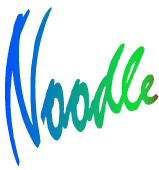 Picture this: you are the CEO of a venerable manufacturer that has been besieged by price pressure, increased imports and high capital costs. Revenue has been barely edging up, and profits have been negative three of the last five years. You have had to lay off a significant portion of manufacturing personnel, many of whom had been with you more than a generation.Your ship is still taking on water despite best efforts, and you do not know where to turn.
This was precisely the situation of several U.S. firms that took the unusual route of selling themselves to Indian firms that turned the companies around very quickly by applying sophisticated process and management expertise. In many cases, local employment increased because the companies became much more competitive. Here are two examples:
Barry-Wehmiller is a Midwest U.S. manufacturer that has bought dozens of ailing manufacturers around the world. In most cases, it finds that the companies are excellent at their core competencies, but they aren't using the most modern techniques to operate their businesses overall. In a word, they operate "in the box" of the traditional business, and they don't leverage the potentials of globalization, process excellence and information technology (IT). Barry-Wehmiller's information and engineering services group in India, for example, enables design and plant engineers to dispense with some of the more mundane engineering tasks such as converting CAD documents from one platform or version to another. Before the acquisition, such tasks would occupy an important part of their time.
According to Barry-Wehmiller, the strategy already has boosted profits at some of the 32 other midsize U.S. machinery makers it has bought. "We can compete and create great American jobs," vows CEO Robert Chapman. "But not without offshoring." Read about their acquisition of Green Bay, Wisconsin-based Paper Converting Machinery Company.
India-based textiles firms like GHCL are buying strategic assets in the U.S., Europe and Asia. GHCL is a soda ash producer, and soda ash is used heavily in making textiles. According to this article, firms like GHCL are moving up the value chain by buying ailing companies that need their product as an input. For example, GHCL bought once-mill and design company Dan River in 2005. Right away, GHCL set to work outsourcing necessary but less differentiating processes to India. They reengineered numerous business processes like buying and supply chain, and Dan River now focuses on its highest value, design. Moreover, turning around acquired companies quickly enables GHCL to generate cash for more acquisitions, a very virtuous cycle.
Some Observations about Process Excellence
In outsourcing, the current best practice for many situations is the "global delivery model," in which firms with highly evolved process methodologies and IT capabilities orchestrate activities of numerous best-of-breed providers. Each provider has a core competency in a defined part of the overall process.
This sounds good in theory and has been in existence a long time. What is different now is that outsourcing firm executives understand how to create standard interfaces between subprocesses, using process methodologies and agile IT. This makes it much easier to swap out different segments of a process. Also, they naturally see processes as different segments that can be executed by different parties—and often far more efficiently.
Executives in many traditional manufacturers do not have these skills; actually, very few people do. As suggested above, many executives would be well served to study the experiences of companies whose situations are analogous.
Remember that India especially has been serving as the "back office" of some of the most competitive firms in the world (i.e. GE) for more than two decades. India has a deep and broad cadre of executives that have grown up in this environment, and many have moved into senior management ranks. They understand the significance of standardized processes and interfaces much better than most other executives anywhere because the breadth of their experience is relatively rare.
For the past two decades, enterprise IT—software, hardware and services—has been transforming. Most enterprise IT systems were originally built as self-contained "islands of automation." Everything was customarily hand-coded and proprietary and extremely inflexible. It didn't interact easily with any other systems. Now, service-oriented architectures and reusable frameworks, components and services are standardizing and commoditizing software. Virtualization is commoditizing hardware.
The same thing is true for enterprises and their business processes. Generall speaking, networks are defined by components or members that are connected by standard interfaces. Enterprises (and even countries) are following the same transformation as enterprise systems: they used to be self-contained, and now they are becoming networked.
You can see the company as "components of process" (systems, logic and people) that are linked by communications; once you standardize the communications (interfaces), they can communicate and collaborate anywhere, the same way your Web browser can pull up any Web page that follows the standard. The whole world is the delivery platform when you have the skill to know how to chunk processes appropriately and standardize interfaces.
For more on the enterprise implications, see The Transformation Imperative or The Component Business Model.
In the longer term, this evolution of process presages another trend predicted by Tom Davenport in his classic, The Coming Commoditization of Processes. Don't worry, though, processes should be in the oven quite a while yet ,^)