Preview: PanIIT Enterprise Social Networking Panel is my final update on the panel I'm running at PanIIT on October 9, 2009, in Chicago. For bios on the panelists and more detail on takeaways, please see Enterprise Social Network Panel Finalized: To Discuss Innovation with Social Networks. Here, I'll share the results of my final preparation calls with each panelist and how I'll weave them together to create an unforgettable session.
Networking for Success (Social Networks for Disruptive Innovation)
The audience will be comprised of (mostly) IIT alums from around the world, and at all stages of their careers. As this session is part of the "Professional Development" track, it will address how attendees can use social networking to get ahead—as individual executives and as organization leaders. Moreover, there will be case examples galore.
Each panelist will present for about seven minutes, and I will lead several rounds of questions, the last of which will be invited from the audience. Each panelist will offer professional development insights for how attendees can use social networking. In order of appearance…
UPDATE: Download the slide deck we used here.
Christopher S. Rollyson, Managing Director, CSRA (moderator)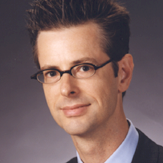 I will set the context by explaining the significance of digital word of mouth, to the enterprise and the executive, and social networks' promise for transforming enterprise business processes. Drawing examples from my work with clients using LinkedIn, Twitter and blogging, I'll share numerous examples of how social networks are changing the economics of business processes.
Moreover, in the context of PanIIT, social networks have a special significance: they potentiate pervasive, continuous and successful innovation, just at the right time because the value of efficiency is commoditizing in most industries.
Clara Shih, Author, The Facebook Era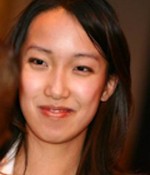 The author of The Facebook Era, Clara Shih specializes in using social networking for marketing and CRM applications, and she will share numerous examples of how start-ups and large organizations are using Facebook and Twitter to improve their customer relationships and revenue.
Some examples she will reference are: Salesforce.com's integration of Twitter into its customer service software, so tweets appear the same as if they were called in, and they are assigned case numbers. How Facebook advertising and marketing works, and the significance of the Facebook profile for marketing.
Marc O Goodman, Director of Social Networking and Augmented Reality, Alcatel-Lucent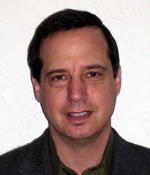 Marc Goodman is driving a big part of Alcatel-Lucent's social networking initiatives. He also heads the firm's innovation programs with universities. He'll share insights about a video social networking initiative with Penn State University—as well as an augmented reality (AR) project with Georgia Technical University that features some mind-blowing examples for how students "navigate" using a combination of real-world and digital information.
In addition, he'll share examples from using virtual worlds like Second Life for hosting corporate meetings with AR overtones. This will prove critical to organizations because the "age" of knowledge is falling fast, necessitating continuous learning.
Kevin P. Rice, Director Social Networking Solutions, Allstate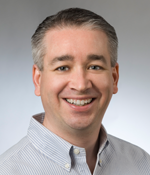 I believe that Allstate is the first U.S. company to have appointed a C-level executive to lead its social networking initiatives. Although Desiree Rogers' appointment was cut short when she was tapped by the Obama Administration to lead White House social networking, it reflects Allstate's intense interest in social networking as a transformational and disruptive force. Kevin will highlight some of Allstate's initiatives, thoughts for why social networking is so important and how it is affecting the insurance market.
He will also have some interesting observations about how companies are using social networks for recruiting.
Joseph Paulsen, Senior Vice President, Marketing Analytics, Experian Marketing Services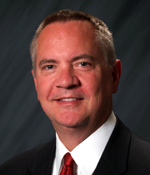 Joe Paulsen has extensive experience with advising companies on emerging IT solutions and leading/implementing innovation as an executive.
He will share how his perspective on using social networks from three angles. First, as Experian is a marketing information services company, he will give insights about how social networking is changing the environment in which they do business and how the firm itself is using social networks. Second, and most intriguingly, for me as least, how Experian is starting to bundle social networking data into its product set. Third, Joe will share his experience as a seasoned executive using LinkedIn, Facebook and Twitter.
Conference Information
This session will be the social networking focal point of PanIIT, an annual innovation conference whose location changes every year. This year's keynote speakers will be President Bill Clinton, Caterpillar CEO James W. Owens, Obama Administration CTO Aneesh Chopra, the Ambassador of India to the United States Meera Shankar and many others.
Learn more at the conference website. Non-alumni are invited to attend.