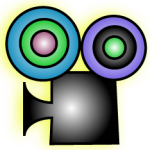 The Web 2.0 Ecosystem briefly shows how social networks are poised to disrupt business and society by changing the economics of building and maintaining relationships.  This significantly elevates opportunities and threats. Learn how LinkedIn can serve as a strategic and pragmatic gateway to increasing the vitality of companies and careers.
Tools—Session One
This is a "first cut" and I'll be posting an update soon
To ask questions and offer insights, please see "Post a Comment" below
To download this session's presentation, so you can use all its links, hit The Web 2.0 Ecosystem slides
To access this session's video, hit The Web 2.0 Ecosystem (.mov) or YouTube
Please keep in mind that this is a beta-release of a new videocast series, and it will iterate quickly; please email me if you have suggestions for usability, etc.
Thank you for your interest in our new videocast series, "Ten Minutes on LinkedIn," which offers pithy yet insightful information on LinkedIn, social networks and their significant importance to executives and enterprises. You can access all the Executive's Guide to LinkedIn videocasts at any time by hitting the "videocast" link under categories on the left menubar.