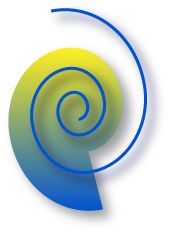 Social Business Engagement Summit Panel: Brands at Risk featured: Donna Rossi, Vice President, Global Customer Experience Management, Western Union; Rob Singer, Senior Vice President, CRM, Bank of the West; Geoff Sherman, Director Pricing, Promotions & Trade Funds, Walgreens; Kathy Hecht, CMO, American Greetings Interactive; Michael Fisher, Senior Vice President, Alterian.
The message of this panel was that senior marketers and brands that don't understand and embrace the changing landscape will feel the pain. Realize that the environment is changing fast:
Kathy: Listen and respond, create a balance of control.
Rob: Who owns the brand? If you wow your customers, they'll take over.
Donna: Word of mouth has always been big, social media is just a new channel.
Kathy: Embrace and learn, marketers don't want to know. Know we're accountable, we hear feedback.
Rob: Phenomenal data collection.
Geoff: LB marketing will be huge.
Donna: now employees see customer voices, which affects morale.
Michael: It's an unprecedented opportunity.
Donna: We spend a lot of time discussing brand meaning and ownership with employees; if they don't get it, they can't be stewards.
Rob: It starts at the top; for example, Zappos has a very explicit culture. That includes the back office operations. They must change.
Kathy: We have multiple brands and styles (of greeting cards).
Geoff: 250,000 employees interacting with customers every day; we listen to the voice of employees and customers.
Donna: The world is full of "no"; we wanted to give people the world of "yes." The attitude was, "How do we get to yes?" Customer how-to tips are always better than ours.
Geoff: Listen to learn how to provide better value. The same people speak up repeatedly, it's a power law. Our customers are very deal driven, they want value.
Rob: We see power laws everywhere.
Thoughts
Listening to this conversation makes me more aware of how much the practice of marketing at many firms is very process- and data-based. You buy this many insertions for creative you have approved. You hold focus groups and crunch numbers from promotions, sales, coupons redeemed. There is relatively little spontaneity. I'm simplifying considerably, but the point is, marketers have traditionally been isolated from the "raw customer," which gave them all kinds of creative license to interpret. Kathy's remark brought this home.
Donna's insight that employees are brand stewards is oft repeated, but it doesn't work without empowering employees to act in meaningful ways. Understanding the brand is the first step. Permission to take appropriate action is also critical. As she pointed out, employee morale is affected by customers' social media conversations.
The power laws reflect the 1-9-90 split.
This is part of a series of my notes and thoughts on Alterian's Social Business Summit 2010. To see all of them, hit the Alterian tag (also in the gray box under  any post in the series). Next up: Mike Talbot, Alterian CTO, previews their new platform that integrates legacy and social media marketing data.