Obtuse and Faulty Authentication Process Takes the Checkered Flag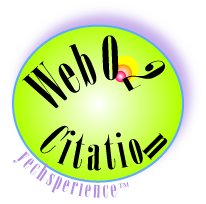 A Ferrari without a Starter
Chicago, 8 July 2009—Apple over delivers in many categories, and today the company can be proud of its latest accolade: the coveted Web 0.2 Citation. To win by such a landslide, the company had to prove its ineptitude over a period of several months, consistently inducing pain to customers during the Mobile me authentication process. Its performance was hands-down one of the finest examples of yechsperience this year. Here is the report from the judges:
The company is the paragon and envy of many a competitor because it leads in hardware design and software design. Its hardware sets the standard in laptops, while the Mac operating system, OS X, is stable and innovative. All of this is not to mention iPhone and iPod and the iTunes Store.
"Mobile me" is the branded suite of Web services that is supposed to extend the Apple experience. Virus protection, unlimited file storage, synchronization across multiple devices and computers, a veritable candy store.
Mobile me was supposed to be an upgrade to ".Mac" which actually functioned. But .Mac worked too well to give Apple a serious shot at the Web 0.2, so it understandably sacrificed it to progress.
The company began its bid in October 2008 by embarrassing one of the judges, a long-time Apple champion, at a high-profile conference where he was presenting a pre-conference workshop. His Powerbook's power supply suddenly died without warning on a Sunday in Nevada. Luckily, he had saved a copy of the seminar materials on his iDisk on .Mac, which was just transitioning to Mobile me. In front of a room of Windoze users, including several conference board members, with long-time username and password in hand, he sauntered over to the backup machine to log into his account to retrieve the file. This is where Apple showed that it had done its homework. Take something that works well enough so customers will depend on it in high-performance situations, and pull the rug from underneath them!
Mobile me refused to authenticate, and the judge had numerous phone calls with technical support. Their consistent courtesy and desire to help looked like it would diminish the company's strong start, but they proved feckless in the end. They were unable to tame Mobile me, so the judge had to deliver the workshop without slides, enduring self-satisfied snides from Windoze users. They were able to win back some of the humiliation of those witty TV spots.
During the ensuing months, the judges sought to fix the Mobile me login authentication problem, which did not visibly change in process, appearance or performance. Apple really showed its determination to win the Web 0.2
The Mobile me Authentication Process
The strength of the Mobile me authentication process is that the user interface is so common: it gives no indication that something is awry, and this accentuates the yechsperience it delivers. The history of the Web 0.2 Citations shows that terrible customer service by itself rarely qualifies. Apple correctly perceived that the gulf between expectation and delivery is really where you can bring home the bacon. Let's see how it works (click on thumbnails to enlarge):
| | |
| --- | --- |
| 1. Okay, my login doesn't work | 2. Begin remediation process: hit "forgot password" |
| | |
| 3. Hit "continue" to get this screen | 4. Send email, typical enough. BTW, Apple squeezes extra points by having a slow, inconsistent response here. |
| | |
| 5. Hit the link, what could be simpler? It gives this screen in which you create a 6+ character password in textedit, copy and paste twice. | 6. Whoa, boy! Hitting continue fails. So wait for Apple to confirm that your password has been changed, via email. This may take several minutes (they weren't messing around). |
| | |
| 7. Once you receive this email, you're off to the races, right? | Wrong!!! Copy new password from textedit and paste to get this result. Repeat as desired. |
| | |
Remedies
This is clear cut: improve control and transparency over authentication. No one at Apple was able to explain to the judges what was wrong or how to fix it. The judges bent over backward to ensure that Apple really merited the award: they used Apple equipment throughout, to spec.
Apple support (we went through several layers) had no visibility into Mobile me or why it would not authenticate. On one call, the rep reset the password, and that password worked for the judge, but it broke as soon as he changed it (which is recommended).
It is a bad sign for a fine company when it gets simple execution processes wrong, for protracted periods. The authentication process is core to experience. That it has not been fixed sends a worrisome message to stockholders. And gratuitous yechsperience.
Conclusions
Obviously, the judges removed all apple cookies and declined invitations from 1password and Safari to save anything. They used several browsers. We wanted to make sure the company really merited the Web 0.2.
The company seems to have issues with network and server management; and this authentication process bears testament to that, and its website is not very easy to search or navigate, either. This is not rocket science; it does take management.
The judges were unanimous: the company provides exemplary experience in most fronts; it merited the Web 0.2 due to the sharp, unexpected and persistent yechsperience over a period of months, amidst numerous calls of foul. That takes moxie!
The irony of the situation was not lost of the judges, either, and it earned Apple bonus points: don't authenticate Mobile me! It's me.com, right? Sweet.
One might say that Mobile me is like having a Ferrari that refuses to start; eye candy, and you can read the performance stats. But try to drive it!
Please join us in congratulating Apple on its latest achievement. "The simple way to keep everything in sync." Yeah.
About the Web 0.2 Citations
The Global Human Capital Journal launched the Web 0.2 Citations in 2006 to recognize instances of yechsperience worldwide. The citations strive to communicate the importance of respectful, collaborative customer communication, and they aim to be educational. Although the primary account of the events leading to the nomination may be spiced with sarcasm, citations must include key observations and remedies that can could address expectation gaps. In the Knowledge Economy, the customer experience itself will be the battleground on which market share will be won or lost.
The name "Web 0.2" references the emergence of "Web 2.0," the second phase of the World Wide Web, which emphasizes peer to peer interaction and the voices of individual customers. The "0.2" part of the name is a reference to an alpha (in development) version of software, which is not ready to be released to customers because its performance is uneven. Generally, a company's version 1.0 is the first version to be sold to customers. "Yechsperience™" represents a large gap between customer expectations and providers' unsatisfactory responses to dashed hopes.
The GHCJ is solely responsible for evaluating nominations, judging and conferring the citations, although it encourages any interested party to submit nominations. There are no restrictions as to the number of citations that may be awarded, and all businesses and industries are eligible.
View all the Web 0.2 Citations at any time by clicking the green logo.
Submitting Nominations for a Web 0.2 Citation
The GHCJ encourages anyone feeling a paroxysm of yechsperience to nominate a company. Strong contenders will follow the format exhibited by Web 0.2 winners:
Give the context as well as a primary account of how the company induced yechsperience™. Remember, winners must produce prolonged angst in customers. Sarcasm and irony are not required, but they seem to increase chances of success. Share the facts that illustrate the candidate's skill at causing yechsperience™.
Do not use a company's name, although you may use a fictitious name. Our aim is not to embarrass a company outright but to educate.
Based on your vantage point, issue observations about the company's business, competitive position and shortcomings. Explain the expectation gap in business terms, and use references to competitors and adjacent value chain players.
Finally, recommend remedies that would help the company reduce yechsperience. Include how it could have reduced your angst. The most competitive nominations reflect on customers in general as well.
Should you have any questions, please contact us.
Thank you for your interest in GHCJ's Web 0.2 Citations.