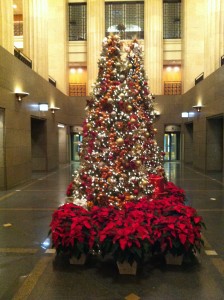 I covered the Federal Reserve Bank of Chicago Economic Forecast last week, where all speakers issued this refrain: "More of the same." Key economic indicators have been stuck in neutral—the proverbial "sideways" movement—so the consensus in the room was one of faint frustration tempered by gratitude. Everyone had lived through worse.
The current "recovery" is underperforming any other in recent memory according to many measures, especially employment.
The conference was very well organized and featured expert presenters. Reading between the lines, I perceive significant opportunity that will surprise most people. After my notes of speakers' remarks, I'll share my thoughts on 2013's opportunity that is evident when one regards "the economy" from a different point of view.
Everyone wonders what kind of presents we will open in 2013 (right).
[…]