High Potential for Business Innovation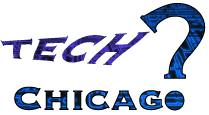 Plus ça change* was the theme of The Executives' Club of Chicago High Technology Conference December eighth, where an esteemed panel gave varying perspectives on Chicago's importance as a technology center. William Avery of Brunswick Corporation, James O'Connor, Jr. of Motorola, Inc. and Ira H. Cohen of Goldman, Sachs & Co. spoke about technology from enterprise IT, mobile technology and investment points of view respectively. Prior to their prepared remarks, John Gentry of CSC Consulting outlined key results of the forthcoming Chicago Technology Outlook Survey, in which corporate technology leaders commented on IT trends for 2007 as well as Chicago's role as a technology center. He moderated the panel during a Q&A session.
The net-net: Chicago has a way to go before it becomes a preeminent technology center; however, its best chance for creating breakaway value through innovation will lie in not focusing on technology, as explained in Analysis and Conclusions.
Chicago as a Technology Leader
Surprising Overture
The Chicago Technology Outlook Survey results served as an interesting opener to the session because area CIO (or equivalent) respondents gave Chicago fairly high marks as a technology leader, which was somewhat contradicted by the panelists afterwards:
73% believe that investment capital for technology is as available or more so than in other metro areas
79% perceived the availability of technology talent as the same or slightly better than other metro areas
72% thought that Chicago was "stable or gaining ground" against other metro areas as a home to technology-based business
Chicago needs to improve its position by:

Attracting technology businesses from other parts of the world (20%)
Improving the availability of investment capital (17%)
Increasing the availability of technology talent (16%)
Promoting Chicago's position as a leader (16%)
Dissenting Jurors
Although panelists strove to be diplomatic about it, the consensus was that Chicago continues to significantly underperform as a "technology center" for several reasons:
Chicago still lacks critical mass with respect to nurturing innovation of the Silicon Valley variety. Since it lacks a consistent track record with successful start-ups, both entrepreneurs and investors do not look in Chicago first, and each party finds partners more easily elsewhere. Goldman Sachs is a global firm that goes where its clients are, and they have few here relative the coasts and Austin.
There is a lack of a track record for financial success with technology entrepreneurship, and since knowledge is portable, entrepreneurs go where the money is. Capital's first obligation is the highest return, so angels and VCs (venture capitalists) invest where they have the highest perceived return for lowest risk.
Focus on geographic location is generally of diminishing importance in the globally connected world. To whit, Brunswick differentiates itself through innovation in engines, which steers the company to Michigan and Wisconsin as well as offshore for engineering and design talent. Motorola has operated as a global company for decades, and it has design, R&D and manufacturing facilities around the world. The massive growth for mobile devices is in Asia, so much of the focus of their design and manufacturing is in these markets.
Bill Avery, Brunswick CIO, gave an overview of innovation from a corporate information technology (IT) perspective. Enterprise IT and its business applications serve the corporation and all its organization, and Bill oversees IT investments and ensures that they provide the highest return on investment. He specifically mentioned a retail point of sale/service system for bowling alleys that handles all aspects of concessions and payment in bowling alleys (Brunswick makes many types of bowling equipment). Another major application is the dealer system for marine dealers. Business intelligence is providing major value because it packages information and makes it available to decision makers, which can lead to significant performance increases. From a product engineering perspective, innovation takes place worldwide at Brunswick.
Brunswick actively considers suggestions for business application innovation from vendors, providers and customers as well as partners and the enterprise IT team. Service-oriented architecture is gaining prevalence and, along with widespread adoption of XML, is providing connectivity in the enterprise back end. Microsoft's Vista should also provide additional capabilities as enterprises roll it out during the next couple of years. Some of the key challenges for business applications are security, viruses and records management. Recent litigation has steadily increased the burden on enterprises to manage their information and to produce it quickly when requested.
Jim O'Connor, Motorola Corporate Vice President of Technology Acceleration, painted a fascinating picture of the future of computing—and it's mobile. There are three main enablers of the mobile shift: 1) Everything is increasingly digital; in fact, Jim referenced practices in the UK that digitized phone conversations, and people increasingly digitize all their communications all day. 2) The mobile device is gaining dramatically in power and functionality to incorporate security (identity), e-wallet and multi-dimensional digital communications (and entertainment). 3) Broadband wireless increasingly means that broadband is available everywhere. People can get the information they want, whenever they want, and "information" means any digital information, whether television, video, audio, text, etc.
Even more important, the mobile device has supplanted the personal computer as the access to the Internet, by far. Jim shared these numbers: worldwide, there are 2 billion mobile devices, 1.5 billion TVs, 0.82 billion PCs and 0.05 billion iPods and Palm/Blackberry devices. For most people in the world, the mobile device is their first interface with the Internet, and their first phone call is with a mobile, digital device. Because mobile devices are small, and they are designed for general use, they put the onus on designers of the hardware and software to be simple, where PCs are complex. However, the customer experience is colored by network capability as well as the device—and compatibility between them.
At Motorola, a driving concept among teams is to provide a seamless mobility experience to customers, and they ask themselves five key questions to leverage the vision. How do we: 1) … connect the unconnected? 2) … unify networks? 3) … deliver incredible devices? 4) … move content to the edge? 5) … provide anything anywhere? He also predicted that the Web 2.0 trend would fully flower in the mobile sphere; already, social networking sites are fielding mobile versions, and interest is high. Finally, Java/Linux will drive unprecedented innovation.
Ira Cohen, Vice President in Goldman's Technology, Media and Telecoms practice, gave an investment banker's perspective on Chicago's importance as a technology center. Most people in the audience were forced to summon their Midwest stoicism while listening to the numbers that described Chicago's abysmal performance for building high value technology companies. Illinois is ranked 15th in the U.S. for the amount of venture capital invested. Citing Goldman Sachs research, Ira reeled off a flurry of numbers that pointed to the conclusion that Chicago is not very relevant for launching technology companies. He could offer no explanation beyond the perception that key elements of a vibrant technology economy were missing or unconnected. Citing a conversation with the CEO of a Chicago-based start-up the preceding evening, he concluded that the network was weak. In New England, for example, alumni networks (notably alumni of previously successful start-ups) are especially strong. In Boston, the 2007 pipeline for IPOs and M&A is "the best ever."
After the Chicago numbers, Ira gave the audience current sentiments and strategies of technology company investors. The technology markets are strong, but investors have little tolerance for companies with mere ideas, as in the 1990s tech boom. These days, they insist on profitability—if not current, then in the next quarter. The business model must be proven and the balance sheet strong. Two more major changes: private equity firms are very active in investing in technology companies, where they were not before. Also, firms increasingly opt to remain private to avoid the burden of Sarbanes-Oxley and other regulations. Increasingly they prefer to remain private and exit via M&A.
Panel Discussion
The Relevance of Locale
In a global economy, how important is geography in terms of making technology investments? Panelists' remarks highlighted the role of various types of resources:
They agreed that excellent schools were important to gain access to a steady stream of new talent.
Physical and technology infrastructure as well as culture are critical to enterprises' ability to attract talent to major offices or sites. Chicago is strong in these areas.
However, people are not connected in Chicago; groups tend to be isolated from each other, so Chicago is weak in its "enabling network" to nurture technology ventures.
The Impact of Globalization
Although it has been so often mentioned that it risks being cliché, globalization is affecting business more profoundly with each passing year. For Brunswick and Motorola, immense growth is occurring in other parts of the world (than the U.S.), and they need to create products for people in these new markets.
Both companies want to increase their success by tapping capital and people in local markets. Chinese engineers better understand how to design a phone for SMS using Chinese language characters; for boats, engineers need to know the petrol products within their markets to design better engines.
Jim emphasized how important it was for ideation to occur within local markets such as Latin America, China, India and Russia. Also, manufacturing near the market shortens supply chains, which is virtuous in many ways.
Ira stressed how liquid financial markets were, and money follows opportunity with little resistance. For example, there are huge capital flows from the Middle East, Central Europe and Russia resulting from the persistently high crude oil prices, and this drives a global investment outlook (rather than local).
Technology Economic Development
All panelists acknowledged the importance of alumni networks in building a vibrant technology economy. For example, Hewlett-Packard alums spread out and seeded several subsequent Silicon Valley start-ups. Route 128 companies had early winners Digital Equipment Corp and Wang to thank for their management teams' savvy. For more on the origins of each area, an interesting brief history is Silicon Valley and Route 128: Two Faces of the American Technopolis.
Panelists puzzled why Chicago had not had its share of early wins, and therefore it still lacks the power of the "alumni effect" but came to no conclusion. They did hypothesize that Chicago needed to promote itself as a technology center much more.
Jim mentioned that Chicago-based start-ups have difficulty getting funded by local VCs, so they get funded on the coasts, where the VCs often insist that they relocate.
Panelists then turned to the role of government. Jim stressed that developing a center of technology competence was a global game, and that government had to be aggressive and persistent. For example, the government of Singapore has a very public vision of becoming a "digital metropolis," and it makes significant investment to attract investment. (South) Korea is set on being the broadband center of the world and makes investments to achieve that goal. Malaysia has used tax holidays to attract foreign investment and knowledge related to manufacturing and engineering.
From a global perspective, it is extremely competitive, so focus and prolonged investment are required to be world class.
Ira questioned whether corporations were doing enough to nurture a high tech economy in Chicago. Countering that idea, Jim emphasized the pressure on public companies to grow and drive innovation, and they rarely have the latitude to buy local for its own sake.
Security
All panelists had strong feelings and different perspectives on security, but they all acknowledged it as a major issue affecting technology adoption.
Ira emphasized that all levels of government, led by Homeland Security, were huge customers for his clients' security solutions.
Jim added that "security" had to be in place at many levels simultaneously, especially considering the increasingly mobile world in which people access sensitive information. For example, the network, which is increasingly wireless, has to be secure by limiting access; the device has to be clean of viruses and external tampering; content needs to be governed by DRM (digital rights management). Of course, all these security processes and solutions must work together seamlessly, so the user is not inconvenienced.
Bill remarked on the complexity of security from the enterprise perspective. His team deals with HIPAA, Sarbanes-Oxley, Gramm-Leach Bliley, PCI (credit cards) and antivirus enterprise-wide. The burden is going up and shows no signs of letting up.
Analysis and Conclusions
The current "technology" boom arguably began in the 70s, when several declining industrial and agricultural areas began investing in computing, chiefly out of desperation. Massachusetts was badly hit by the globalization of manufacturing, so leaders began investing in information technology, which spawned the concentration of technology companies now known as Route 128. Silicon Valley was a struggling agricultural area that had vision and some good fortune to capitalize on its world class universities and military-led demand for technology (at first). In each case, there was a lack of alternatives, which engendered focus and determination.
In the Industrial Economy, companies in all industries have been consistently poor innovators because innovation runs counter to how industrial companies create value: by producing vast quantities of goods with capital-intensive equipment and processes. This means minimizing changes and leveraging investments via long product life cycles and product extensions.
Technology innovation is the most successful example of creating wealth through innovation that exists to date, and it is a highly desirable model for any region, including Chicago. However, Chicago is 30 years behind the leading technology innovation centers, namely Silicon Valley, Route 128, North Carolina's Research Triangle and Austin, Texas. Chicago's biggest obstacle to becoming a technology center is that its economy is too diverse and vibrant to maintain the singular focus required to compete with technology innovation centers on equal terms.
That said, the real opportunity in the emerging Knowledge Economy lies in applying IT to the business process and less on the technology itself. Hardware and software are becoming standardized and interoperable, which removes much of the necessity to focus on the moving parts (see Demystifying the Virtues of Virtualization for where this is going). If you want to know the future of hardware and software, look at how electricity matured. To succeed in the business process-focused environment will require domain knowledge, a resource that Chicago has in abundance.
One of the most impressive facets of technology centers has been the immense wealth they have created by monetizing innovation. Software and hardware both encapsulate work in a highly fungible, reproducible form. What if standardized, interoperable business processes were digitized and marketed as software now is? Chicago's deep and broad knowledge of manufacturing, distribution, pharmaceuticals, foods products and transportation are rich wells of domain knowledge that could lead the region to produce fantastic wealth.
To increase its stature as an innovation center, Chicago must recognize technology as one form of innovation and shift its focus to innovation in its areas of strongest domain knowledge (not software). This should include cross boundary collaboration among corporate groups, high schools, universities, graduate schools and entrepreneurs—but selected by interest in business process, not technology. One of the best examples I've heard is innovation around intermodal transportation security. What other region could match Chicago's domain knowledge for multi-modal shipping and transportation? (see HSIEC). Collaborative ventures could develop and market digitized business process solutions. For more on this, see Technology and Economic Value Creation.
Part of my vision for Knowledge Economy innovation is that interoperable digitized business process components will be snapped together into end-to-end business processes. Being digitized, they could theoretically be monetized as software is today—and they could create fantastic wealth.
However, even in this new environment, Chicago risks not capitalizing on its domain knowledge. Abstract thinking, cross-boundary collaboration and risk taking will be required to innovate, and these are areas in which the region has trailed. Technology innovation is innovation and shares many characteristics with the imminent, business process-focused innovation variety.
One insight from the Chicago Technology Outlook Survey was CIO respondents' advice for improving Chicago's standing as a technology center by attracting technology companies from elsewhere. It may reflect a predilection for mature companies and/or a lack of confidence in Chicago's track record for growing them locally.
Continuing globalization will likely diminish the importance of geographical location, and current technology and social developments might change Chicago's fortunes in technology innovation: A recurring theme throughout the Internet boom was that distance mattered less, and Web 2.0 is taking this trend to a new level. When entrepreneurs can communicate with their VCs via iSight and Skype, and management team members increasingly live in different cities, that might change Chicago's fortunes.
In addition, social networking itself might change the equation for Chicago because it explicitly creates networks among people who can facilitate the growth of innovation and entrepreneurship.
______________________
Plus ça change, plus c'est la même chose (French: "the more things change, the more they remain the same") top