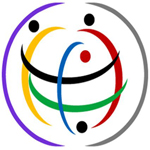 Telecom and Music Highlight Social Business Cases at L.A. Conference highlights the Pre-Conference with Enterprise Social Networking and Platform Marketing.
Executives from Deutsche Telekom and Concord Music will highlight the morning session of pre-conference I'm leading at the Social Networking Conference June 16 in L.A. The pre-conference is a bootcamp for directors of social networking initiatives who want to understand and practice emerging best practices for strategy, tactics and project management.
The afternoon session will focus on using major platforms Twitter, Facebook, LinkedIn and blogging to create relationships.
B2B and B2C Business Cases
To fully illustrate the potential of social business "as it's happening," the morning session will feature business cases, which are critical in illustrating how other enterprise executives are monetizing social networks as well as some of the challenges they've faced and how they overcame them.
Andres Jordan, Vice President Innovation, Deutsche Telekom Americas and Steven Donald, Vice President Innovation, Deutsche Telekom EMEA will share the rationale and lessons learned behind Deutsche Telekom's new white label social networking platform, a new service offering for enterprise and small business clients. Andres will explain the business rationale behind the offering and how they are measuring its success: how it benefits clients, and how they are using social networking to evolve their businesses. At Deutsche Telekom North America, Andres lives at the intersection of telecom and media and finding new and creative business models. This position places him at the leading-edge of innovation methodologies, future technologies, and partnership development. Most recently he led the launch of the CDN product as well as CONX, a B2B on-line marketplace for premium content. Steven heads innovation in Europe.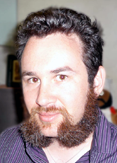 Jason Feinberg, Vice President Direct to Consumer Marketing at Concord Music Group, will explain how a major independent music label is engaging consumers, and how social media is enabling them to disintermediate the channel. He'll share how they are creating dialog to create interest in their artists, which include Paul McCartney, Carole King/James Taylor, Alejandro Escovedo and The Chieftains. He'll also talk about how Concord is using Facebook and Twitter for customer service, and how they are using social networks to create leverage with their promotions strategy. After over 20 years in the music business, Jason sees social networks as a new way to interact with people, and he has been involved with social media for several years.
Parting Shots
Participants will wrap up the morning by using selected Social Network Roadmap tools and process to outline a strategy for one of their planned or existing initiatives.
The afternoon session will feature the Executive's Guides to LinkedIn, Facebook, Twitter and Blogging. It will cover using LinkedIn and blogging for B2B initiatives as well as B2B and B2C campaigns using Facebook and Twitter.
You can review the full agenda here.