Chief Digital Officer Needs Analysis is an executive summary of how CSRA helps organizations assess their need for "going digital" and hiring digital executives. These engagements serve as "requirements analysis" for an enterprise, business or brand.
Improving the Selection Process for Digital Executives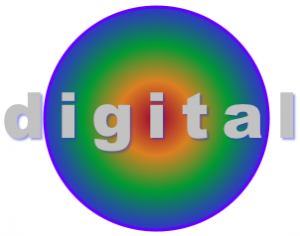 Astute CEOs and boards of established firms and brands are awakening to an increasingly uncomfortable reality: for many, business results have been flat, and customers are behaving "unpredictably." Since this is such a prevalent trend, there is emerging consensus that "going digital" is the way to get closer to customers(1) and revitalize business. CEOs or board members get on the phone to their executive recruiter to search for a Chief Digital Officer, a "digital CMO," or maybe a digital-savvy CIO to lead digital transformation. As we'll see, in so doing they are too often putting the cart before the horse. They will get better results by assessing their needs for digital expertise first, so I'll offer a simple yet robust needs assessment process.
Although CSRA's client work shows accelerating digital adoption among most demographics, that doesn't mean "going digital" is the way to strengthen any particular business, even though it is exactly what some businesses need. Moreover, there are many paths to "going digital," so creating a strategy that aligns the business with its customers and other stakeholders(1) is critical to getting good returns.
Chief Digital Officer Needs Analysis addresses the boardroom knowledge gap that yawns wider each quarter as customers' interests diverge from traditional offerings: "What do our customers want now, and how can we serve them better: by going digital or some other means?" It's relevant to B2B and B2C firms.
Two Sides of Digital + Social
For the first time in history, individuals' personal and professional aspirations, fears and everything else, complete with social interactions and context, is available to the public, for free. People use digital devices for a growing portion of their interactions, so competencies that help firms capture and use digital social information are highly prized. Moreover, this market moves extremely fast, so doing "a little digital" rarely makes impact. Most firms justifiably feel inadequate about their ability to use big data, analytics, social business, mobile and ecommerce, which has led to the chief digital officer trend.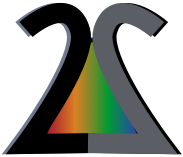 Prior to digital social(2), when firms wanted to know what frustrated supply chain vice presidents or thrilled parents of diabetic teens, they had to commission costly, lengthy studies that tapped relatively small populations. Now they can access the digital social web for free, right now. This means that it is now economically feasible to know customers as individuals. It is an unprecedented ability to increase relevance and profit.
On the other hand, pervasive digital social adoption means that customers are increasingly intolerant of organizations that treat them as "demographics." They insist on being treated as individuals when they want. By listening and responding to each other in digital social venues, they are re-personalizing interaction and changing their expectations of businesses, government and other institutions. They dislike brands that have "customer care" departments that force them to navigate vast phone trees, then dispense canned responses that are designed to minimize cost. They ignore me-too products that don't help them do meaningful things in their lives.
The entire commercial and social context has changed. Organizations that understand and respond will dominate their markets while those that lag too far behind will never regain relevance.
It is also important to recognize that traditional social media analysis and reporting is rarely up to assessing customer-driven demand for digital because it is grounded in how and why customers buy, not how they act. Why they buy may be most important to the firm, but it is of secondary importance to customers, who only buy to satisfy personal outcomes and individual motivations. We need to understand those outcomes and motivations in order to assess the true demand for a firm's digital capability.
Chief Digital Officer Needs Analysis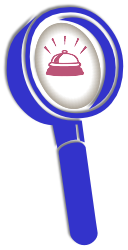 Chief Digital Officer Needs Analysis uses CSRA's social business methodology to determine an organization's need for digital competency and one or more digital executives. It begins with a blank slate and does not assume any organization needs a digital capability. It usually follows most of these steps, depending on the individual situation and knowledge level of the firm.
The Digital Social Ecosystem Audit usually begins the process by identifying and analyzing the new digital places in which your customers have their most animated discussions that are relevant to your firm, brands and products. It builds a deep and broad understanding of how your stakeholders are using "digital" and why as well as the speed and direction of their adoption. It goes a long way in understanding their behaviors, motivations, and core needs. It determines the sense of urgency to go digital. Once we have a robust understanding of customer needs and behaviors, we then pose the question, "How can we satisfy these needs now? How can social, big data, omni-channel or mobile enable us to satisfy these needs better?"
Market Due Diligence next analyzes how the players that embody the social and business environment around your business are adopting digital social. It reviews and summarizes all relevant emerging digital technologies and trends. Technologies, competitors and substitutes can dramatically affect customers' expectations of you.
At this point, we have a detailed understanding of how customers, competitors, substitutes and influencers are adopting digital social, and what impact it is having on key participants. The next step is looking internally.
The Organization Audit is a rigorous analysis of the firm's capabilities to address stakeholders' motivations and differentiate it against competitors and substitutes. It assesses core competency (business core, not digital) and knowledge that could influence customers. It invokes the firm's existing corporate strategy, its experience with digital, and its knowledge about customer interactions. Digital offers many new conduits to share with customers, very efficiently, so it's crucial to identify what the firm has to offer. At this point, we have a clear understanding of the external environment and the firm's ability to add unique, differentiating value to it. We describe any gaps in detail.
The Digital Social Strategy synthesizes findings from Ecosystem Audit, Due Diligence and Organization Audit, and it recommends the most potent ways the firm could use digital to interact with customers in order to increase relevance and trust, forge stronger relationships, and boost profit. It recommends how to address digital gaps, with digital capabilities, competencies, and people.
Do You Need a CDO?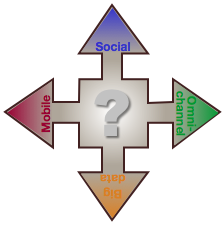 The Chief Digital Officer Needs Analysis determines the firm's need for the digital competencies that create the need for expertise. The Digital Social Strategy puts the firm in a strong position to work with an executive recruiter who specializes in staff and capability assessments and conducting searches. They can guide the firm through assessing its existing executive team. CSRA can remain involved to provide the digital social expertise that very few executive teams or recruiters possess.
If the needs analysis determines that you need to significantly increase digital expertise and operations, current CMOs or CIOs are rarely right for the job for two reasons: they have their plates full, and digital transformation is not a part-time project. Very few sitting executives have the broad and deep digital knowledge required to build digital teams and lead digital initiatives. That said, it will be critical to involve them thoroughly in digital transformation because they will have critical roles in collaborating with the executive team.
Insights
"New" digital capabilities like big data, social business, mobile, omni-channel, cloud and others are hyped by consultants and vendors as "must-have" capabilities, but few directly address how the use of these technologies will increase trust, relevance and profit.
CSRA has a very unusual perspective on digital social adoption because we have advised global brands in social business for eight years by using a risk mitigation approach that's grounded in intense analysis of behavior. Ethnographic analysis of social media enables firms to understand people to an unprecedented degree, to remain connected, and to prove they care by acting poignantly yet efficiently in digital public. This activates the Trust Business Chain Reaction. We treat digital social as an opportunity to interact, relate and develop trust, which serves as a means to more relevance and profit. Very few management consultancies, social media agencies or research firms understand customer behavior in itself; they focus on buying and selling.
Chief Digital Officer Needs Analysis enables firms to determine their need for "digital" and specifically what kinds of digital competencies would provide the most value to the customer and be easiest for the firm to deliver to market.
For viewpoints on digital transformation from the CMO perspective, see The CMO Guide to the Chief Digital Officer. From the CIO point of view, see the CIO Guide to CDOs and Digital Transformation.
The Chief Digital Office includes digital competency centers in social business, big data & analytics, ecommerce/omni-channel and mobile.
_____
(1) Here I use the term "customers" to refer to the people that are most important to a business's viability. Depending on the business, channel partners, investors, government bodies, regulators, employees or constituents might be the most important. This discussion applies to all of them because all demographics are adopting digital social technologies and behaviors.
(2) I purposely use the expression "digital social" because social is the motor of market disruption and opportunity. Digital, without the social part, usually adds incremental value. Sociality is primates' defining characteristic, so when it digitizes, you have a breakthrough transformation.