Executive's Guide to Social Networks Consolidates Several Top10 Blogs, Prepares Expansion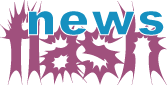 CSRA, the Creator of the Executive's Guide to LinkedIn, the Executive's Guide to Twitter & Blogging and the Executive's Guide to Facebook, beta-launched the Executive's Guide to Social Networks today to provide social media managers and individual executives a powerful new resource for practical insights into social business, which uses social technologies to transform business processes.
From its inception in 2008, the Executive's Guide offered leaders a value proposition that is still unique in the market today. The guides help executives boost their individual competitiveness using social networks while they also address how to use social networking platforms to change business.
New Features
The Executive's Guide to Social Networks contains the complete works of the LinkedIn, Facebook and Twitter guides, and CSRA is preparing to release guides on Blogging and Geosocial. The Internet is replete with tips that focus on using social media and social networks for marketing, promotion and career applications, but this advice rarely addresses social business, which requires in-depth knowledge of platforms and enterprise business processes. The Executive's Guide to Social Networks (EGSN) aims to fill this gap:
News, a hallmark of all Executive's Guides, are CSRA's curated items relevant to social business and enterprise innovation; EGSN offers LinkedIn, Facebook and Twitter
CaseStudies highlights applying platforms to business processes with some discussion of outcomes; they exist for LinkedIn, Facebook and Twitter
Ask the Guide is a message board for each platform where readers can post questions and receive responses from CSRA and other readers
EGSN posts offer social business-focused practical insights for executives and organization leaders
All EGSN features apply CSRA's consulting experience with client experiences using platforms to increase competitiveness; written by consultants, not journalists or marketers, the EGSN appreciates risk mitigation and innovation, with an eye to transforming business processes to create unusual value from platforms
Consolidated subscriptions; very few applications exist to use platforms in isolation, so subscribers will be able to take what they want from all platforms without managing separate subscriptions
Interoperates with two other legs of CSRA's blog triumvirate through relevant cross posts:

The Global Human Capital Journal addresses global business drivers that underlie what Rollyson has identified as a prolonged period of disruption; as in physics, if you appreciate the forces, you can predict conditions more easily
The Social Network Roadmap is a practitioner's guide to social business strategy and "execution"; success with "social" technologies and venues requires understanding the nuances, so CSRA climbs into the trenches with clients and mentors them through launching and building social initiatives

Planned feature releases in Q2 and Q3 are more curated content from the best sources, which will make the EGSN a destination for executives to source CSRA and third party content curated by The Guide; the Guide to Blogging and Guide to Geosocial are imminent
Pardon Our Dust
We ask for your patience while we modernize and tweak. Most in-post links, for example, point to the original guides, and there will be a period of transition while they are fixed. The EGSN will also use a more planned taxonomy of categories and tags, which will take some time to fine-tune.
Please kindly share any glitches you may experience below in comments. Thank you.