Regina Herzlinger Keynotes Chicago Healthcare Executives Forum 35th Anniversary
Five-Point Prescription for U.S. Health Care—Involving Patients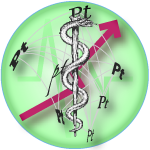 CHEF Chicago's hospital executives listened raptly to Dr. Regina Herzlinger's impassioned message for transforming U.S. health care at their 35th anniversary celebration this month at the J.W. Marriott in Chicago. Dr. Herzlinger is respected and renowned for her message, so there were few surprises. The most distinctive element of her point of view is her strategy for taking a retail-led approach to transforming health care. She is very market- and consumer-focused, which is refreshing because it relies on the market and customers at least as much as the government. "Who Killed Health Care?" is her latest book, and she is a regular advisor to federal and state government officials.
By the way, CHEF Chicago is the largest chapter in the country. President Chet Szerlag passed the gavel to incoming President Kate Liebelt. CHEF Chicago handed out a slew of awards, including:
Career Achievement to Leo Fronza, CEO Elmhurst Memorial Healthcare
Healthcare Leadership to Wayne Lerner, President/CEO Holy Cross Hospital
Healthcare Leadership to Bruce Crowther, President/CEO Northwest Community Hospital
Innovation Award/Meaningful Use Team to Laura Dorenfest and Paula Kyburz
Service Excellence Award to St. James Hospital Emergency Department
Health Student Award to Rick Goddard, Rush University
[Clarification: here are my notes from Dr. Herzlinger's remarks]
The United States' Health Care System: A Litany of Problems
Why is health care always discussed as a problem? There are many reasons:
Health care has always been more art than science, but using gnomic data will change this because we'll be able to identify mutant genes and treat individual people.
U.S. government health care is a cash-based system that doesn't recognize unfunded liabilities, which are $90 trillion as of (2010); health care accounts for 18% of the U.S. GDP.
The European average (cost) is lower than the U.S., which has an unusual payment system (among the G8). The U.S. system has quality problems, access problems and financial problems.
The U.S. has 100,000 hospital deaths per year, there is very little information on medical outcomes, so quality is unknown.
Citizens of countries with national health care systems often buy private health insurance: 54% of Irish, 34% of Spanish and 14% of French.
The worst system in Europe is Holland, where providers have consolidated into an oligopoly
Japan has low quality.
In Brazil, 14% of university-educated people use the national health care system, but 74% of elementary school-educated people do.
The U.S. has 24 million uninsured people, and 80% of the costs driven by 20% of the people.
A single payer system not the answer because Americans want choice.
Massachusetts has seen some strange effects; in vitro fertilization is covered for everyone; there is no choice in plans; this has resulted in insurer consolidation.
The health care cost, per car manufactured, of three automakers: GM ($1,600), Toyota ($100), Tata ($50).
Consumer markets are very dynamic: look at consumer electronics as an example.
Five Steps to Consumerism
Retail is more dynamic, we need to convert health care to a more retail-like system. Herzlinger outlined five components of consumerism.
High deductible insurance. The medical establishment looks down on "dumb consumers." But give them 26,000 in tax exemptions, with a policy cost of $18,000; people would not buy as much as they have now; high deductible health plans (allow people to choose the level of health spending they want much more than they do now).
Incentivize the creation of a retail medical industry, which can deliver basic services far more cost effectively than hospitals.

The retail health care system we need would be highly protocolized.
The U.S. currently has 5,000 retail outlets, there is potential for 50,000 at least; they could be the front line.
Medical travel should be a part of the picture; for example, India, Thailand and South America have new industries and facilities; they aren't burdened by antiquated systems as the U.S. is.
This is analogous to Japan, which rebuilt its industry after World War II.
India's health care cost per person is $50. India's system is not dominated by large hospitals, but by small specialty hospitals that are much more efficient, which use telemedicine and emergency care.
Also, Indians are more accountable for outcomes because they track outcomes; India needs the data to prove its competence in order to compete for medical travel patients.
For example, a renowned Indian cardiologist is building a practice in the Caymans, where he will deliver the highest quality care at 20% of the U.S. rate, and still earn fabulous profits.
Hospitals need to create "integrated" health care; currently there is (no) integrated health care for diabetes, which adds cost and reduces quality. Gnomics will soon enable us to individualize care.

ACOs in general are a great idea that isn't feasible (as a pervasive system), but narrow network ACOs are a part of the answer.

For example, Kaiser and MayoClinic are hard to replicate, they break when they try to scale. The culture is too hard to replicate. Kaiser tried to expand into Massachusetts and failed miserably.
Another problem is (general) ACOs restrict trade. In Massachusetts, MassCare soon had 40% of the market and became an oligopoly.
However, narrow-focused ACOs that offload most of (general) care to their networks can be efficient. Manufacturing is instructive: John Deere makes 20% of its products while its network makes the rest.

Directly incentivizing people to be healthier is another part of the solution.

In South Africa, a $3 billion company pays people $500-1,000 when they make and verify healthy lifestyle changes.
The country's cost of treating diabetes fell 20% in ten years.

Far more transparency (to enable consumers to make better choices based on facts).

For example, FDR recognized that a bit part of the cause of the stock market crash was lack of trusted information about the market, so he had the SEC created.
Today, the U.S. has the lowest cost of capital in the world because we have the most transparency.
We need transparency for health care. We need direct to consumer and more retail health care options.
We need new delivery options.
We need ways to reward people for making healthy choices.
We need ways to educate consumers about all these changes.
Analysis and Conclusions
This subject and the numbers are very familiar to me, and nothing about the numbers had changed since I covered the Executives' Club's Health Care Reform Summit in February 2008 ("Can This Patient Be Saved?")
It is beyond dispute that "health care" as a business is extremely inefficient in the U.S., and it is more than ready for disruption; however, people have been writing that for years, and little has happened. The current and future U.S. economy will force changes in the medium term. As a management consultant specializing in disruption and strategy, I highly recommend that you read Herzlinger.
I did not have time to interview Dr. Herzlinger about her thoughts on using social technologies as part of health care reform. I will try to offer that as a separate post. If you are interested in this topic, here are our health care social media case studies. We also offer a health care channel.
If you are interested in medical tourism, the Globalization of Healthcare is a rich resource (disclosure, I'm an advisor).