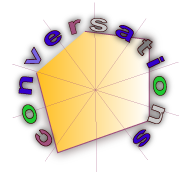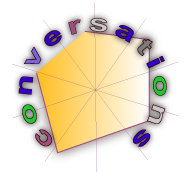 In Recruiting Reinvented, the CEO of Reppify, which advises firms on using social networks to find job candidates, shared several nuggets for candidates, with a glaring omission that I'll reveal below. Keep in mind that the focus of the interview was on how firms could use social to up their game, so the nuggets went unnoticed, except over here! One of Reppify's core offerings is advising firms to use social networks to discover and engage candidates, but without setting off any legal land mines. I'm assuming that Reppify, in addition to screening candidates for clients, creates templated workstreams for their clients to improve recruiting while reducing risk.
The Impact of Social Networks on Recruiting (Firm)
Reading between the lines of Reppify CEO Chirag Nangia's remarks, social networks have introduced more work and complexity into the recruiting process because there is more unstructured data to analyze, and some of that data is illegal for them to consider in hiring. They used to qualify applicants by resumes whose information was much more standardized than social media searches. However, social networks potentially give much more relevant information to help firms examine more tacit things to determine cultural fit and passions. They can also discover "passive" candidates much more easily (not actively looking).
To benefit from social networks in their recruiting processes, firms need templated processes for each stage of recruiting: conceptualizing the role, discovering potential candidates, outreach and engagement.
Firms' Challenges in Using Social Networks to Source Candidates
The big one is accessing prohibited information, which they will probably encounter on more "social" sites like Facebook. LinkedIn's DNA is "conservative and professional, so it's more appropriate in many cases. An even bigger problem, though:
Firms want to be efficient, but they don't know where the most pertinent information about candidates exists. Smart candidates make it easier by collecting portfolios of links.
Firms can also create a large pool of passive "candidates" and interested people by building outreach spaces; however, most drop the ball by focusing on job positions. They fail to engage because the best people think higher: what kinds of problems they want to solve. Here's our take on how firms can do this.
The Impact of Social Networks on Recruiting (People)
A shocking omission in Nangia's advice to candidates was blogging. He does encourage candidates to, "Engage in online communities reflecting topics you're passionate about," but way better is using a blog to reflect on challenges you see and thoughts on how to solve them. Read our guides to blogging for more.
In addition, candidates/consultants can organize work-related information for potential employers/consulting clients. If you comment on blog posts specific to the work you're passionate about, create a custom tag on a social bookmarking site to give employers access in one click. Free. Here's my example. Feel free to ask me more about this in comments.
What are your favorite ways to use social business to land jobs or consulting opportunities?