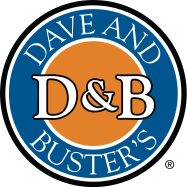 Social Business Case Study: Jennifer DeMarco Herskind, Dave & Buster's summarized how Dave & Buster's was beginning to see results from their social media initiatives. She presented it at Alterian's Social Business Engaging Times Summit.
In the U.S., they have 57 stores, and each averages 40,000 sq.ft. of gaming and restaurants. July 2010 marked their first anniversary of doing social media.
Customers are totally online, especially the 18-24 and 25-34 age groups, talking about food and entertainment; Dave & Buster's benchmark themselves against casual dining because it has similar demographics. They go to where the customers are.
There's a fundamental shift (in marketing), and we have to get social media into the decision set. Facebook is the most important right now. We have a new data warehouse and customer surveys.
We began with a Facebook false start in 2008, when we had no plan. Fans had Pages, individual stores had Pages, it was a mess.
Now we are in Facebook, MySpace, YouTube and Twitter only, and we're focused.
We use them for customer service, to build community; we respond within 2 minutes on average. We focus on building community. When you have community, it will shoot down trolls. We support UGC (user generated content) and love customer pictures and videos. They are consistently better than professional in generating excitement among fans.
Razor (the agency) does daily content, and Dave & Buster's responds.
Now we build a fan base in a location before we open a store.
We now have 125,000 Facebook fans and 6,000 Twitter followers; we don't buy fans, it's organic. We have a lot of fan posts on our wall. We're striving to supercharge our fan base with a Facebook loyalty program.
Social media is 1.5% of our marketing budget.
Thoughts
The last fact again drives home Stan's point that enterprises still don't understand social business enough to reallocate marketing spend. That will come as they achieve predictable and measurable results, though.
One question I didn't get to ask: how does Dave & Buster's use the platforms (Facebook, MySpace, Twitter, YouTube) in concert to create synergies?
In addition, what are they doing with geosocial? It would be huge here, as would iPhone apps with gaming features; these could extend the experience indefinitely!
This is part of a series of my notes and thoughts on Alterian's Social Business Summit 2010. To see all of them, hit the Alterian tag (also in the gray box under  any post in the series). Next up: Donna Rossi of Western Union presents her case study.