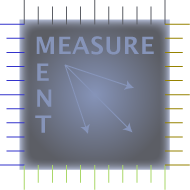 Social Business Engagement Panel: The Importance of Measurement continues the Alterian 2010 series. This discussion featured: Michael Harrison, Chief Strategy Officer, Razor; Taleen Ghazarian, SVP Strategy, Epsilon; Cristene Gonzalez-Wertz, Chief Strategist, Covalent Marketing; Don Peppers, Co-Founder, Peppers & Rogers; Jennifer DeMarco Herskind, AVP Marketing, Dave & Buster's.
Taleen: it's key to coordinate data-views of various consumer (groups) to develop the corporate discussion from social media.
Michael: consultants are struggling with coordination, responses often bleed to other channels.
Cristene: need to be programmatic and use metrics.
Michael: develop engagement matrix for impressions/sales.
Don: comments are positive and negative, what are you measuring? Sentiment analysis is complex.
Cristene: it's ironic that it's too complex for algorithms. You have to place a lot of small bets. Two billion consumer videos, and it's increasing. Get used to it, and allow your people to participate. Give access at work.
Jaleen: remember that employees are individuals (like consumers).
Michael: consumers are the content generators.
Cristene: how will we measure. Don, use control groups.
Jennifer: people are very forgiving of firms that own up to mistakes and respond.
Don: yes, respond to negative comments.
Michael: never delete negative comments, you'll be outed and lose extensive credibility.
Thoughts
This panel was interesting because it reflected marketers' feeling of lack of control. Michael's comment most telling: of course responses bleed into other channels, they always have.. it's just that we could never see it before, and we can now.
Industrial Economy marketing lived (still does at most companies) in a highly siloed environment, which was possible because the key activity was talking AT the customer or prospect. "Listening" was confined to focus groups and market research that analyzed marketing or sales actions (buying, coupon redemptions).
The panel also showed that companies are struggling with the amount and diversity of information that the Web 2.0 ecosystem provides. I'll wager that understanding the data won't become easy or consistent for several years because amount of data is exploding, and it's "unstructured," so harder for algorithms and people to analyze.
This is part of a series of my notes and thoughts on Alterian's Social Business Summit 2010. To see all of them, hit the Alterian tag (also in the gray box under  any post in the series). Next up: Dave & Buster's case study.