Reading between the Lines: Apple's New Business Strategy reveals why Apple could emerge as a three-screen player par excellence.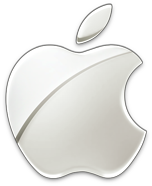 Apple's name change in early 2007 was heralded as the company's redefinition as a consumer products company. The conventional wisdom held that the lion's share of the run-up of Apple's stock price had been due to the excitement of the iPod and the successful rekindling interest in the company's Macintosh computers. Moreover, Apple's stock had limited headroom because consumer electronics heavies were getting into the market for music players, and this would leech profits. The iPhone looked great, but it was overpriced in a hyper-competitive market; it wouldn't penetrate much beyond a few gadget freaks.
This prevailing view works great for Apple because it keeps people focused on the wrong things—literally. Apple's business strategy is far more profound. It goes far beyond the SIC, hardware or even software. It is an experience strategy based on content and communications.
[…]