Converged Experience Presages Telecoms Transformation—Reexamining the Value Proposition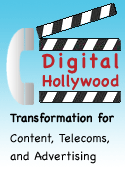 CTOs Chris Rice (AT&T), Pieter Poll (Qwest), Mark Wegleitner (Verizon) and Matt Bross (BT) agreed that the discrete services that telecoms now offer would morph into a seamless, hyperavailable cloud of communications services. The converged experience will be seamless, feature-rich and accessible when, how and where consumers want. Telecoms' ability to deliver will drive their stock prices in the near term and was the focus of the discussion.
From an operational perspective, telecoms have been too focused on product/service P&L. Now they have to eliminate barriers between products, so the customer can have a context-appropriate, seamless experience. The first phase of this transformation is bundling existing services; however, the real value will come from innovating new services. All applications will be unified around an IP (Internet Protocol) infrastructure. Telecoms don't need to integrate networks; they need to build networks that interoperate.
Between the lines and longer term, telecoms must reexamine their value propositions because we are coming to the end of the era in which custom applications and proprietary interfaces were necessary to integrate networks' "islands of automation." Network-centric software […]