The Rise of the Niche Will Transform the Mass Model—The UGM Threat Is the Opportunity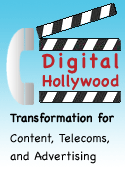 The advertising industry is at a crossroads. It came of age during the Industrial Economy, and explosive growth coincided with the development of the mass media and the focus on "brand" TV and print advertising. Big media and advertising reflect Industrial Economy values and sensibilities: produce big numbers efficiently and innovate when necessary. Amortize existing investments. The problem is, Knowledge Economy customers want to be communicated with as individuals. Since advertising's processes have been built with big numbers in mind, they are expensive, and the numbers don't work when agencies try to address niches.
Efficiency in advertising has given rise to a value chain that is as heavy with inflexible infrastructure as the airlines' hub and spoke system. Advertisers remain focused on "reach," the number of eyeballs that view their messages (and respond when it's measurable). That's how advertising effectiveness is measured. Advertisers are resistant to changing this system, and that makes emerging technologies like mobile video and social networks of secondary interest to them. Meanwhile, innovators are developing technology and offerings to help early adopters to take advantage of the emerging media.

User-Generated Media (UGM) is a quintessential opportunity/threat. Although amateurs do not produce comparable quality as professionals, they can afford to address niches since their production costs are lower. We predict that they will increasingly disintermediate professional marketers: their relevance is often high because amateurs are focused on what interests them, while professionals are drafting communications to appeal to big numbers but to few people in particular. Astute agencies will explore collaborating with individuals to bring down production costs and increase relevance.
Panelists
Lon Otremba, CEO, Access 360 Media—Lon Otremba manages Access 360 Media's day-to-day activities and develops the company's overall strategic direction. A well-known interactive media pioneer, Otremba is a veteran operating executive and advisor in the Internet publishing, print, television and broadcast music industries. Otremba currently sits on the board of EEI Communications, a leading provider of outsourced new media, print publishing and staffing services. He has also served on the executive board of the Interactive Advertising Bureau. Prior to joining Access 360 Media, Otremba was CEO of Muzak, LLC, the world's largest provider of commercial music services.
Nir Shimoni, VP Product Planning & Business Development, Eyeblaster—Nir Shimoni oversees key aspects of product planning at Eyeblaster. Mr. Shimoni came to Eyeblaster from RADVISION, where he served as the director of business development and product marketing. An expert in videoconferencing and multimedia communications product development and network architectures, Mr. Shimoni was a lead member of the RADVISION team responsible for architecting the company's enterprise videoconferencing and multimedia communications solutions, strategies and opportunities.
Frank Nein, Senior Analyst, OrionsWave—Nein serves as SVP of Strategic & Business Development for OrionsWave, which provides next generation interactive video & digital media gateway solutions, transcoding, middleware, P2P & (CDN) content delivery networks over IPTV infrastructures allowing all/any set-top boxes the ability to seamlessly merge conventional H.323 & H.264/MPEG-4 with all other AV media codecs for cross-platform video broadcasting & video conferencing over multiple web based & portable wireless devices such as mobile/cell, PDA's & SmartPhones, etc. Formerly, Nein held senior consulting positions with Verizon and Bell Atlantic.
Brian Knapp, VP Corporate Affairs, Loopt—Brian oversees loopt's privacy matters, regulatory and policy efforts, corporate development, and legal affairs. Previously an associate with Wilson Sonsini Goodrich & Rosati with a focus on intellectual property technology transactions, Brian held senior positions in business development and marketing with such companies as Dun & Bradstreet, Barnes & Noble.com, and AllBusiness.com.
Allan Linden, Senior Director Marketing, Kasenna—Allan Linden directs marketing for Kasenna, a leading provider of video-on-demand (VOD) content and MPEG-4-ready IPTV applications for triple-play services over broadband networks. Their solutions enable telecom service providers and cable operators to generate additional revenue by delivering advanced television services. Moreover, through its ViewNow subsidiary, Kasenna offers a turnkey IPTV solution that includes scalable IP video infrastructure, subscriber applications, and VOD programming.
Moderator: Michael J. Pinto, Managing Principal, mCapital—Mike Pinto leads the growth of the mCapital's investment portfolio. Prior to mCapital, Mike was the CEO of mobZilla, a dual platform mobile and PC music service provider, and he held managing director positions with two European wireless application service providers. Working mostly in the Spanish market, both companies specialized in delivering premium content to mobile consumers through relationships with major and local TV channels, magazines, newspapers, and retail shops. He also led a team that aggregated premium SMS billing with 23 operators in 6 countries, and formed strategic revenue partnerships with over 50 media and content companies.
Key Trends
There is a seismic shift away from broadcast TV—toward non-traditional advertising vehicles like social networks and digital signage. Younger generations have little or no experience with "legacy" media like broadcast TV, and advertisers need to create engagement.
Agency visionaries are focused on (adding value by) creating precise, relevant messages that are integrated into content so that content and advertising are indistinguishable.
Today, $9.5 billion is spend on mobile advertising globally. Most is coupons and brand advertising.
Mobile is fundamentally different (because context is constantly changing around the person). Direct marketing is precise, and so is mobile, since each number is tied to a person. However, consumers don't trust advertisers, and resistance to geo-tracking is widespread.
It is difficult to do brand advertising on mobile because the medium is so different. Currently mobile is primarily a communications device, not entertainment. The second screen, the computer, has strong associations with work and search. Mobile will be a force in search.
IPTV will transform the first screen (TV), which will become more interactive and will provide more granular information about viewing and content consumption. This information, combined with emerging ad insertion techniques will give advertisers new tools to target messages to viewers. To take advantage of it, they will have to change their thinking.
Content and advertising will converge.
When money moves, applications will follow.
Convincing Advertisers to Invest in Emerging Opportunities
Know your customer. Advertisers are organized around advertising types, and their processes and organizations are siloed. This is a major problem because it prevents cross-boundary communication and collaboration. It's difficult for them to assimilate new information and opportunities. No one is dedicated to cross-boundary initiatives.
It is very difficult to sell new techniques to agencies. Google's $6 billion AdWords business took everyone by surprise. Like all new things, it started small.
Advertisers are limited in how they can deliver targeted ads on mobile devices; there is a lack of software on devices to help manage content.
Know your customers and show how they will be of value to the advertiser. Mobile enables very targeted messaging. IPTV enables carriers to understand what content the customer is watching as well as when and how.
Figure out how to optimize local (mobile) and national and optimize buys.
Messaging is the medium. American Idol is all about voting via SMS. ESPN failed because it didn't understand how to advertise.
From an advertising perspective, P2P virtual marketing and community building are expensive, as is "permission" marketing. There is uncertainty around monetizing communities.
Advertising on Mobile
The third screen is an emerging window into the consumer, but it has many unique characteristics that advertisers must invest in to understand.
With mobile, obtaining consent is more difficult than it is on the Web (people are more intolerant?).
Media are shifting away from one-to-many to many-to-many.
Carriers need to create opt-in communities. Advertisers want to know how they can become relevant in the mobile video context.
Video is different from music because people listen to music repeatedly, but they will watch a film 2-3 times on average (isn't this assuming that people will watch films on their mobiles?).
Younger generations value the advice of their friends, not adverts.
User-generated advertising has real potential; the 13-second Doritos ad during the 2007 (U.S.) Superbowl was a hit. However, GM's Chevy Tahoe experiment is considered by many a failure (users generated a high portion of negative ads). To succeed, advertisers must establish "guard rails" but still enable users to have considerable creative license.
MySpace has a lower CPM (cost per thousand) than AOL.
People will endure adverts to get free mobile video—in certain situations. Advertisers have to experiment to learn what works.
Results will dictate what advertisers can get away with. The "I.P. generation" knows that they are in control; they will desert any content that displeases them. They expect things to be free, but many are virulently intolerant of advertising.
Emerging ad insertion technologies currently offer much more specific and timely ways to reach consumers. This is key to delivering relevant messages based on geo or activity.
Carriers will not give free service.
ViewNow offers advertisers the ability to track what home viewers (first screen) are watching, and they will have a similar solution for mobile video viewing.
Mobile gaming has considerable promise, and it is a way to reach the I.P. generation.
Analytics are critical for measuring the impact of advertising on mobile. Some metrics are length of exposure, time of exposure and reach. (These sound familiar; it would seem that mobile would offer direct response across a greater spectrum.)
Network capabilities for delivering mobile video advertising are spotty, and this is a major barrier to adoption.
Most media is still one-to-many.
Holistic Advertising and Experience
To learn how to integrate campaigns, observe how people currently multitask while viewing content. It's quite common for first screen viewers to research/interact via the second screen (computer) and third screen. IMing, chatting, calling all coexist with first and second screen viewing.
Companies need to build resident knowledge networks to understand these phenomena (don't depend on agencies, who are often not much more knowledgeable than their clients at emerging phenomena).
Coupons can be extremely effective at tying (mobile) campaigns together (and measuring effectiveness). However, many companies have not even successfully created online and offline processes ("clicks and bricks") yet.
Retailers have numerous opportunities to leverage technology. For example, music retailers FYE has kiosks at which to listen to music. These can collect information on who listens to what (listening patterns) and can target advertising. 15,000 viewing stations at 800 stores are all connected via a WAN. If effect, they are a TV network.
However, many retailers have avoided implementing new technology. They successfully ducked investing during Web 1.0 (the Internet). There are offline, and they will become decreasingly relevant.
On MySpace, members are creating their own advertising to support their favorite products and services, and they deploy these UGC adverts on their MySpace pages.
Analysis and Conclusions
The Transformation of Advertising
Advertising is a professional services business with high people and process costs. Like other vestiges of the Industrial Economy, it is oriented toward products, which have decreasing relevance to consumers. An increasing portion of products is commoditized.
Brand advertising has always had difficulty measuring results, and it represents a majority of advertising expenditure in many categories. To compensate, agencies and their clients have developed systems that try to measure impact but do not come close to the measurability of direct marketing.
Advertising used to create a large portion of companies' voices in communicating with customers. Now consumers are growing their own voices via Web 2.0 and social networks, and these will increasingly disintermediate advertisers. Advertising as an industry has a lot to lose.
Despite these significant disadvantages, agencies that learn how to engage emerging consumer voices can produce unprecedented results. This will require rethinking their roles in light of "the conversation" in which the consumer will play an increasing part.
Advertising executives as a group have a lack of experience with technology adoption, and vendors should make client education a key goal. They should prioritize business development by realizing that many advertising executives do not want to be educated.
One of the biggest barriers to creating new offerings is that telecoms and cable operator billing systems are not capable of recognizing and charging for new services. They are very inflexible; they were designed to charge for services with very narrow parameters.
Overall, telecoms and operator business systems stifle innovation considerably; they should consider outsourcing backend systems to gain agility; the pressure will only increase to offer new, granular services; this means defining granular services and charging for them—or not charging if the customer chooses to view adverts. Customers will insist on tweaking billing plans on a highly granular basis (i.e. "I want to pay for ad-free Wimbledon, but I'll endure advertising to get Oprah for free").
The mass advertising experience has left consumers wary of advertisers at best. "Commercials" are widely regarded as an irrelevant nuisance. Few people trust advertisers to offer messages on mobile.
Relevant advertising will add value and lose the stigma of stupid mass advertising. However, advertisers must expect to win trust—and permission—slowly.
Devices are constantly gaining functionality and creating opportunities, but specialist value chain players are necessary to make it work. This creates complexity and detracts from adoption.
Advertisers are biased toward reach—and away from the niche. Self-organizing social networks are often niche-y, so providers will have to show how their demographics are of value. Advertisers won't do the work.
Capitalizing on the User-Generated Media Opportunity
Web 2.0 and social networks digitize word of mouth (WOM) marketing. Proponents argue that WOM has driven the majority of sales results compared to all other forms of marketing. However, because WOM was never purchased, it was never measured. Therefore, it was invisible. This is all changing because digitalization enables much better measurement.
Although it may should preposterous, agencies should take note of the fact that individuals are creating their own advertisements for their favorite brands. They should lose the "us and them" mentality and remain alert for opportunities to collaborate with consumers who have increasing media production skills.
Agencies should abstract away from whether a creator is professional or amateur. Agencies and individuals are communicating, and individuals' skills are increasing while tools get more powerful. At the end of the day, agencies who are able to weave their professional expertise together with individuals' creativity and insights will produce unprecedented results.