Converged Experience Presages Telecoms Transformation—Reexamining the Value Proposition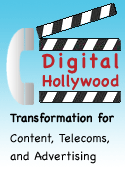 CTOs Chris Rice (AT&T), Pieter Poll (Qwest), Mark Wegleitner (Verizon) and Matt Bross (BT) agreed that the discrete services that telecoms now offer would morph into a seamless, hyperavailable cloud of communications services. The converged experience will be seamless, feature-rich and accessible when, how and where consumers want. Telecoms' ability to deliver will drive their stock prices in the near term and was the focus of the discussion.
From an operational perspective, telecoms have been too focused on product/service P&L. Now they have to eliminate barriers between products, so the customer can have a context-appropriate, seamless experience. The first phase of this transformation is bundling existing services; however, the real value will come from innovating new services. All applications will be unified around an IP (Internet Protocol) infrastructure. Telecoms don't need to integrate networks; they need to build networks that interoperate.
Between the lines and longer term, telecoms must reexamine their value propositions because we are coming to the end of the era in which custom applications and proprietary interfaces were necessary to integrate networks' "islands of automation." Network-centric software and distributed applications increasingly interoperate natively.
Panelists
Chris Rice, Chief Technology Officer, AT&T—Chris Rice oversees the Network Planning and Engineering Group for the new AT&T Inc. His responsibilities also include overseeing the development and deployment of advanced access, switching, and routing technologies for the company. Prior to being appointed to his current position in March 2004, he was responsible for SBC Communications' enterprise-wide technology direction, new technology introduction, platform development and network regulatory.
Pieter Poll, Chief Technology Officer, Qwest—Pieter Poll facilitates the strategic technology direction of the company. In addition, he directs network planning and engineering functions. Dr. Poll started his career at AT&T Bell Laboratories where he contributed to the architecture and evolution path of the 5ESS Digital Switch. He helped develop network evolution plans for the AT&T long distance network and product requirements for that network. He was a strategic and portfolio planner for what is now Lucent Technologies. Pieter joined the former U S WEST Advanced Technologies organization in 1994 to develop switching and network intelligence evolution plans for Qwest.
Mark Wegleitner, Chief Technology Officer, Verizon—Mark Wegleitner directs technology assessment, network architecture, platform development and laboratory testing for the local and long distance wireline communications businesses, as well as network planning for local wireline communications. His organization supports all wireline business units in the management of technology and network matters. Formerly, Wegleitner served as vice president, Technology & Engineering at Bell Atlantic Network Services, where he handled all technology and engineering functions, as well as CTO at Bell Atlantic Network Services.
Matt Bross, Group Technology Officer, British Telecom—As BT Group CTO, Matt directs technology strategy, vision and innovation across BT. He is the leading force behind BT's 21st Century Network transformation program, and he heads up a global BT technology, research and development organisation that spans the US, Europe and Asia-Pacific. Matt has had a long and distinguished career in communications and innovation, including senior positions at ConTel, MasterCard and Williams.
Moderator: Susan M. Miller, President & CEO, Alliance for Telecommunications Industry Solutions—Susan Miller leads ATIS, a leading standards development and technical planning organization committed to rapidly developing and promoting technical and operations standards for the communications and related information technologies industry worldwide using a pragmatic, flexible and open approach. Participants from more than 300 communications companies are active in ATIS' 22 industry committees, Incubator Solutions Programs, and other activities.
The Converged Experience
Consumers will experience content from any screen, and it will be device-appropriate and seamless.
All applications will be unified around an IP (Internet Protocol) infrastructure. Much content will be video. Think way beyond wireless vs. wireline.
Telecoms have been too fragmented and too focused on product (service) P&L. Now they have to eliminate barriers between products, so the customer can have a context-appropriate, seamless experience.
The first phase of this transformation is bundling existing services; however, the real value will come from innovating new services. One example is having one voicemail for all devices.
It will be essential to adopt open architectures. Telecoms don't need to integrate networks; they need to build networks that interoperate.
IMS (Infrastructure Managed Services) will be a stepping-stone, not a big bang. Operators will move toward IMS compliance gradually.
Web 2.0 services will be strong drivers of innovation. CTOs' challenge is enabling connectivity and collaboration across the enterprise boundary.
IPTV
IPTV will take us into a new era, "more than TV." Text search will make content more accessible, and electronic program guides will be drastically improved.
People will be able to access and share video via any broadband connection, including mobile devices (integrating the third screen), the same way they do now via their computers and Slingbox.
Customers want flexibility—access and choice of content—not more linear broadband channels.
With IPTV, consumers can interact with each other while they are experiencing the game, and time shifting will be routine.
TV will integrate "web widgets" for content like weather, traffic and time (an example of external, Web 2.0 content?).
Managing Consumers' Home Networks
The home network is the final frontier (in owning the customer relationship because a lot of content will reside there, and helping the customer to access it will be key).
It's imperative to make all this technology available to consumers without creating frustration. In effect, consumers are running fairly complex home networks, and that brings up the question of who is responsible for devices, network services and content interoperating. Telecoms don't control consumer networks and infrastructure, but the ability to deliver services is affected by the home network.
Currently, home network operation is a gray area. DSL providers service their routers but not PCs. Cable operators service their set-top boxes, but when these become interactive, complexity will increase.
Innovation
One billion new people will be on the Internet by 2011, and most will be in "emerging" economies. This will drive new thinking and unprecedented innovation. Telecoms will be challenged to scale networks to handle the increased activity.
Telecoms can add value by collaborating with ISVs. They also need to target offerings for SMBs (small/medium businesses). Optical switching should help.
Taking complexity out of services is critical to preventing adoption.
Content will come from everywhere, and carriers' value is to distribute it, make it available in as many places and formats as customers want.
However, telecoms' biggest challenge is their immense barriers to collaborating with external parties.
Analysis and Conclusions
The phrase "Converged Network and Entertainment Experience" epitomizes the crisis in telecoms' value proposition. As we wrote in AT&T CEO Unveils Telecoms Vision, we predict that technology maturation will increasingly enable network components to interoperate natively, which will remove a large portion of telecoms' value add, which is assuring the delivery of data and services. In the medium term, this will be taken for granted.
In our opinion, this is the real message behind Randall Stephenson's assertion that telecoms need to reflect on the definition of "a communications company." AT&T is aggressively moving into content to maintain margins.
The last mile will provide extensive opportunity for new services that help customers manage their networks. People make fun of setting the VCR and other gadgets. They are so complex that people don't use the features. This also holds true for smartphones, whose advanced features are used by fewer than 90% of customers.
Telecoms are going to have difficulty breaking out of their role as purveyors of "dumb pipes." Their processes and infrastructures are tightly coupled and inflexible. Panelists' remarks about IMS and its difficulty interfacing with Web 2.0 do not bode well.
The same inflexibility prevents telecoms from external collaboration and innovation.
Telecoms will have their hands full just coping with doubling the size of their networks to accommodate one billion new users.
Because the bulk of new users will come from emerging markets, which often have vastly different usage contexts (from mature markets), innovation will be far more varied than in the past.
Question: if the goal is to standardize on Internet Protocol networks, that will mature the technology and remove much of its current "value subtraction" character. Currently, telecoms are focused on evolving their networks to interoperate seamlessly. That is how they define value. Medium- to long-term, however, they may have to shift their business model to content.
IPTV converges watching with gaming, one of the most rapidly growing areas of activity among younger demographics.