Year in Review 2007—Editor's Choice of the Global Human Capital Journal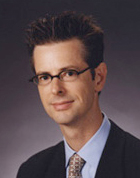 As I reflect on 2007 and create strategy for 2008, several macro-trends come into sharp relief, and I believe that some of them might be helpful to you as you conduct your own planning. As always, I focus on emerging phenomena because they are areas in which disruption and discontinuous change are acting on markets, thereby elevating threats and opportunities. Helping leaders to create strategy to manage the risk of unusual market developments is the focus of my consulting practice.
In 2007 it became clear to me that we were entering a profound social transformation that would produce an unimaginable degree of change. Unlike the technology-precipitated change that I've been helping people with since the 1990s, technology is shifting to the background now, and pervasive social change is taking the stage. Look for disruption in all areas affected by how people connect, communicate, purchase and collaborate: business, politics, community and leisure. Moreover, these changes are completely global with all the variations that engenders.
I can't tell […]