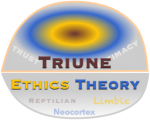 Trust and the Triune Ethics Theory reviews Darcia Narvaez's breakthrough Triune Ethics Theory paper and draws new insights into how trust and relationship building work, based on the human brain's evolutionary development, structure, and functions. And it sheds light on how experiential social media increases intimacy.
Triune Ethics Theory, Darcia Narvaez, Ph.D.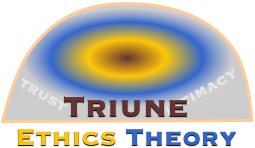 Triune Ethics is an enthralling, exceedingly useful approach to understanding human behavior because it explains the context of trust and relationship building at a profound level that is actionable for anyone who wants deeper, richer, more flexible connections and collaboration with people. Triune Ethics Theory will help me to educate my clients and teams at a deep level, and it can give you a rare understanding of your own behavior—and that of people around you.
As with all my reviews, I will attempt to summarize this paper's salient points before adding some reflections and conclusions about how I'm using its assertions in my work. As I have no formal training in neuroscience, I am drawing on lay study as well as psychology and my […]