Top B2B Salesperson Trust Killers Revealed discusses the results of targeted B2B sales research I conducted on LinkedIn and features comments from many survey respondents.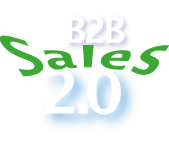 One of the key takeaways of The Dynamics of Change video was trust's importance to B2B prospects' risk management practices. To explore trust's importance to B2B sales, I surveyed dozens of seasoned B2B sales executives, including clients and salespeople, in this LinkedIn Poll. The results reveal the nuances of trust and how salespeople must constantly challenge themselves to focus on trust, relationship and execution. For example, respondents said that too many salespeople fumble the ball on fundamentals.
B2B sales is a challenging proposition in normal times, but the challenging global economic malaise has only made budgets tighter and sales more daunting. In large B2B deals, salespeople have to build a significant level of trust with prospects before any deal can be done. This analysis aims to help firm executives and sales leaders improve performance by increasing trust with prospects and clients.
[…]