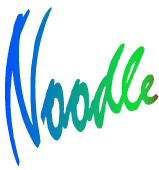 Anonymity, Marketing and Predicting the Future shows that, although each culture has its own concepts of "anonymity" and "marketing," anonymity will prove to have been a temporary phenomenon in most human cultures because communications technologies are counteracting it. Moreover, based on my studies of and experience with sociology, evolutionary psychology and technology, I observe that 20th century marketing is grounded in anonymity, so we can predict the future of marketing by exploring anonymity and its relationship to marketing.
In brief, marketing's influence is most poignant when anonymity is high and the marketing "target" is ignorant of the product/service and how to use it. In this scenario, the target is most open marketing's influence. Read on to learn how marketing is related to anonymity, where anonymity is going and how marketing can transform to strengthen its influence.
Marketing organizations that do not transform will be sidelined because anonymity is dissipating fast.
[…]