Redefining the Industry to Remain Relevant—The Significance of AT&T's Big Bet on Mobile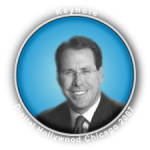 At Digital Hollywood Chicago, AT&T was busy redefining itself as a 21st century communications provider, and we believe that will increasingly mean focusing on content to provide profits. An AT&T veteran but new in 2007 as CEO, Randall Stephenson keynoted the conference by sharing his vision for AT&T and the future of the industry.
Telecoms provide the network infrastructure of distributed computing and global communications, but infrastructure is a tough business with thin margins and high capital requirements. All telecoms are trying to move up the value chain to escape commoditization pressure and relentless price competition. For example, Sprint is betting heavily on WiMAX to redefine itself as the enabler of digital relationships.
In the context of telecoms redefinition, AT&T's alliance with Apple could be very strategic for each company, as AT&T can use Apple's design excellence to increase subscribers and push advanced network services while Apple needs a telecom partner to drive its relevance in the growing third screen market with the iPhone. According to Stephenson, the industry must ask itself, "What is a communications company?" to take advantage of consumer empowerment (although he didn't call it that). As usual, we will outline his comments before turning to our analysis and conclusions.
Redefining Telecoms for the 21st Century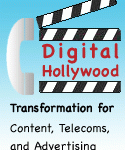 Stephenson sees five key transformational forces at work in the market:
The transition from wireline to wireless is accelerating, and the notion of mobility is critical to creating value for today's (and tomorrow's) customer.
Mobility combined with IP (Internet Protocol)-based services is the context for creating value. Mobility refers to the customer's experiencing content on the "three screens": home entertainment (TV), computer and mobile (phone). IP can deliver services on any device.
Entertainment is an integral part of the offering, and this holds true for wireless as well. Wireless is rapidly becoming the default. We will soon have multidimensional mobility.
Subscription and advertising models will play key roles in bringing content to people.
The customer is in charge: s/he is driving what is delivered, when, why, where and how.
Telecoms Insights and Opportunities
Wireless is the common link, but providing seamless experience requires an advanced (expensive) network.
Wireless is a far more personal way to communicate because it is with people everywhere they go.
The decision of buying wireless service drives numerous (downstream) decisions (what network and device type determines features, what kind of content can be experienced and how it can be experienced).
Carriers need to become wireless-centric as soon as possible. They also have to become innovation-focused to create excitement and demand. This is the context of AT&T's partnership with Apple and its iPhone.
The customer experience must be superb from the first day. AT&T is striving to get new subscribers through the iPhone, but they realize that experience must be excellent. As of 19 June 2007, 1.1 million customers had inquired about the iPhone, and 40% were not AT&T customers.
The network must deliver what customers want, when they want it, and how they want it. It must be ubiquitous, with GSM coverage worldwide. AT&T also has 50,000 hotspots.
Stephenson demonstrated a new service in which a customer, while talking on the phone, shot a video and "shared" it, real-time, with another customer.
Another technology-led transformation is the move toward IP networks, which integrate voice and data. IPTV is the future of TV: it has more channels and far better picture clarity. Moreover, it points to the convergence of the three screens: digital "TV," the computer and the mobile (phone).
For B2B markets, wireless is also key, as is integrating global operations around GSM. The SMB market closely mirrors B2C.
All services must be integrated and attached to the same account, whether wireline, wireless, content ("cable") or mobile. It is a single sale and revenue commitment.
Analysis and Conclusions
What Stephenson did not say was even more interesting than what he did.
The telecoms industry challenges that were mentioned at the conference kept reminding me of airlines, another capital-intensive infrastructure business. Capital concentration has played a big part of driving competitiveness, but it is extremely difficult for all players to make money. Moreover, big infrastructure businesses tend to be inflexible, and they get into trouble when the assumptions on which the are based shift. People inherently don't value infrastructure very highly; it is too quickly taken for granted. When too many customer expectations change and the players can't respond, they become vulnerable to new entrants like Southwest Airlines.
AT&T's relationship with Apple seems to be a case of coopitition: AT&T has an explicit three-screen strategy around which it hopes to deliver content seamlessly, but we think that Apple has a stealthy three-screen strategy as well. Telecoms always have the problem of moving up the value chain because their core competencies are network management, not customer experience and content.
Stephenson's point about entertainment was significant, and it was corroborated throughout the conference. People will not readily pay for infrastructure, but they will pay for content. AT&T is moving heavily into the content business, and they dream about leveraging a content model into the mobile phone as well.
AT&T is betting big on the iPhone to create demand for its "advanced" network services. "Innovation," real-time video sharing (takes the most bandwidth). Telecoms have been frustrated at the slow rate of adoption for their advanced services. (They should try cutting prices—significantly.)
Mobility is so important because it provides a continuous consumption opportunity, and AT&T is attempting to add value with content. With its three-screen strategy, AT&T is competing in the first screen (cable) and also trying to distribute content to the other screens. Consumers can't consume content when they are away from the "first screen" (TV) or the "second screen." (office/computer). Now they can, via the advertising model. I'm not sure Stephenson did his homework here, though: as revealed in numerous other sessions, the ad model is broken, and it's less tolerated by younger audiences.
IP is the means to move content around. It may serve a role analogous to Java's for IBM (Java—as an interface to object-oriented development—saved IBM's un-integrated software and hardware offerings by enabling a robust integration platform and approach).
There is a huge gap between AT&T's vision and its ability to deliver. Personally, I have become an AT&T customer across most of its service spectrum (AT&T Wireless became Cingular became AT&T; SBC was my ISP and became AT&T; SBC wireline became AT&T). Their online account management is abysmal. To whit, I have a GSM mobile phone, but AT&T has no decent international rate plan. For my DSL service, AT&T has no access (even dailup) outside the USA.
As is the case with other rollups, AT&T is trying to stitch together numerous un-integrated resources on the fly. From past experience, we can be safe in assuming that they will not be seamless and consistent for many years.