Over-Publicized Problems and Unusual Opportunities—A Way to Monetize Collaboration?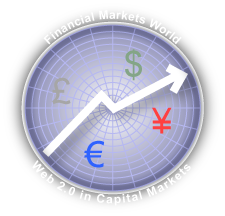 Financial Markets World held its conference, Web 2.0/Enterprise 2.0 in the Capital Markets Industry, in New York City on 17 September 2007. Invited as a panelist on the bleeding edge track, "Web 3.0: Where Are We Going," I nonetheless had time to scribble some notes to cover some of the sessions.
Enterprise 2.0 is being adopted by investment banks and the capital markets industry, but adoption is being dampened by two flies in the ointment: 1) the industry is highly regulated, and compliance forces firms to have control of their data, which means CIOs are hesitant to try new technology that may introduce risk; 2) enterprise 2.0 doesn't yet have a locked and loaded business case. It's early, and all conference sessions reflected that.
The Global Human Capital Journal's coverage comprises summaries of all the sessions, as well as more in-depth coverage of three of the sessions. To access all the articles in one click, use the Financial Markets World tag. This article contains the summaries as well as my analysis and conclusions of […]