7 Social Business Transformation Tools provides digital executives the vital tools of online engagement, from the Social Business Life Cycle and Social Business Strategy Use Cases to the report that ranks social business advisory firms in their ability to help firms transform.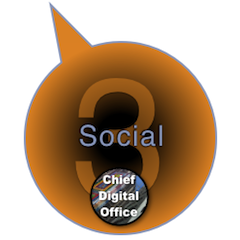 7 Social Business Transformation Tools is Part3 of the CDO Guide to Social Business for Transformation. The tools it describes encapsulate thousands of hours of hands-on experience with strategy and in-the-trenches execution work with global brands, and they explicitly address the ins and outs of people, process and technology. Part3 includes links to tools' full versions, so CDOs can use it as a dashboard.
The Guide to Social Business for Digital Transformation helps Chief Digital Officers to understand and act on rapidly improving stakeholder relationships, productivity and business performance. The Social Business Competency Center has even more resources. The Chief Digital Office has other competency centers in Mobile, Big Data & Analytics and Ecommerce.
[…]