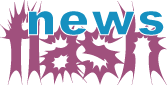 As I wrote earlier today, LinkedIn is an excellent venue to discovering, diligencing and developing cross-border deals because it significantly reduces the transaction costs of these processes. Therefore, I am pleased to announce my first presentation that will address using LinkedIn and other Web 2.0 tools to discover, build and manage global business relationships. I will give a presentation hosted by the Swedish-American Chambers of Commerce in Chicago on 18 February 2009. Non-members can register, so make sure to consider it if you are downtown. Read on for a preview.
Using LinkedIn to Facilitate Cross-border Business Relationships
An overview of social networks and Web 2.0—what does the Web 2.0 ecosystem look like, and how you can use it to discover relevant people and develop trust
What you present to the world—how to use the Profile to encourage the interest of cross-border players
Building and nurturing a global Linkedin network to discover and manage transactions
Using LinkedIn's advanced tools to engage with people in your target area
Being discovered by the right people
Managing your time by being focused
Using languages in LinkedIn
Parting Shots
Cross-border deals traditionally carry high transaction costs due to the expenses of time and money of "getting across the table" from the right people. LinkedIn is transformational because you can pre-qualify all parties much more quickly and inexpensively. Obviously, this is true to the extent that the parties in whom you are interested are online, but adoption is ramping strongly around the world due to the value proposition.
Increasingly the people you want to do business with are online.
For more information, see the Swedish-American Chambers of Commerce (Chicago).