Social Networking Innovations in Interactive Learning, Registration
Executive seminars seek motivated people to use LinkedIn to change the rules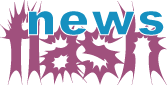 Following its successful debut this spring and summer with "Classroom Seminars" with 60-75 participants, the Executive's Guide to LinkedIn will debut a new option in executive learning on October 9 at Chicago's TechNexus. Dubbed "Collaborative Seminars," the new series applies social networking to all aspects of the seminars: the sessions themselves are focused on selecting relatively small (maximum 25) groups of participants so that leader Christopher Rollyson can focus on facilitating group interaction as well as LinkedIn best practices.
One of our explicit goals is increasing trust among participants, so they will be able to support each other during and after the seminar, Rollyson said. This is critical after the seminar as well because Alumni continue their learning in our online community. Each highly engaged motivated alum adds to the strength of the community.

The Executive's Guide to LinkedIn is looking for people who want to use LinkedIn redefine limits, such as:
A successful business development executive who increasingly struggles to find qualified prospects
A business owner who faces price pressure because she can't find clients who fit her unique value proposition
A veteran executive who strives to find positions in which he can really shine
An entrepreneur who is excited about using social networking but who doesn't know how to push the buttons and pull the levers
"Best" Practices and Unnoticed Features

LinkedIn reduces the cost of engaging the people who are most important to a manager's business or career. Participants of the Executive's Guide to LinkedIn learn the most important unnoticed features and best practices that 95% of LinkedIn members don't know. This seminar will show participants how to use LinkedIn to help meet mission-critical business goals:
Find and engage new clients, customers, business partners and key employees
Boost revenue by creating and leveraging your own expert network to serve clients better
Increase innovation by tapping LinkedIn's qualified Answers forums
Network your way into new jobs, director positions and speaking engagements
Social Networking Registration
In addition, the Executive's Guide to LinkedIn's "Collaborative Seminars" actively try to enable social networks' penchant for emergent self-organization. Participants who attract like-minded people to join them are doubly rewarded by better collaborative learning and a sliding scale of group pricing. For more, see EGLI Unveils New Fall Seminars with Social Networking Registration.
About the Executive's Guide to LinkedIn
The Executive's Guide to LinkedIn (EGLI) launched in early 2008 and already has numerous alumni who have become experts among their work colleagues, association members and communities. Alumni often extend their learning by collaborating in the private EGLI online community. Founder Christopher Rollyson has over 20 years of management consulting experience helping global companies and their leaders to innovate with technology. He brings the rigor and process of Big Four consulting to executive learning and corporate innovation. EGLI's main consulting focus is applying LinkedIn to corporate processes in what Rollyson terms "process innovation."
For More Information