LinkedIn Paid Memberships: At Which Level to Subscribe?

I just answered a question this morning in a private CMO forum of which I'm a member. One of my colleagues wanted to know what level of LinkedIn membership would be most effective for a job search. Since I haven't addressed this here on the Executive's Guide to LinkedIn blog, here we go with the LinkedIn Membership Selection Guide.
As I teach in the Executive's Guide to LinkedIn seminars, the main advantages of public (i.e. not custom enterprise) accounts are a matter of degree, and they are:
Executive Summary: Comparing LinkedIn Membership Levels
Personal
Business
Business Plus
Pro Corporate Solutions
Search results
100
300
500
700
Pending Introductions (connect with people in your network)
5
15
25
40
InMails (connect with people outside your network)
0
3
10
50
Saved searches
3
3
7
10
Price/month
$0.00
$24.95
$49.95
$499.95
By the way, "Saved Searches" is relatively new. Let's say you searched "magnesium smelting, supply chain" and you came up with 12 people around the world. You would like to be notified when more people have those search terms on their profile (akin to a job search agent). That's Saved Searches.
Membership Selection Guide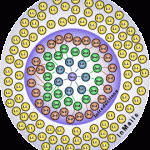 Roughly speaking, you can get tremendous value from LinkedIn along two main vectors:
Use LinkedIn to keep connected with people that you already know
Use LinkedIn to find and connect with people on LinkedIn who you do not already know
If the latter, I highly recommend having a paid account because you can find more people with highly specific characteristics. In the graphic, right, you can see that free accounts constrain you to your network (only 100 search results). Paid accounts tap the entire LinkedIn network more, using LinkedIn's search algorithm to search by your search terms and return the best. It's easy to go up or down the scale of memberships, too. If you don't want to find people on LinkedIn, Personal could be okay because all the differences relate to locating people with specific criteria. If you are looking for people, I would advise you to begin with Business and increase if you are running out of introductions and/or InMails.
Additional Reading